About Jayde E. Kurland, MD, FACP, FACG
Dr. Kurland is a skilled and caring physician. He is retired from the U.S Navy where he practiced as a physician and Gastroenterologist.
He has been invited to several local, regional, and international conferences as a guest speaker/consultant, and has been on the local news as a guest commentator. Dr. Kurland was in academics previously where he participated in many research studies and taught GI Fellows, Residents, and Medical Students.
He is an Advanced Endoscopist, for which he received extra training beyond his fellowship in the following procedures:
ERCP
Cholangioscopy
Endoscopic Ultrasonography
Endoscopic Mucosal Resection
Pseuodcyst Drainage
Esophageal and Colonic Stent Placement
Anal Rectal Manometry
Interstim Testing for Stool Incontinence
Radiofrequency Ablation for Barrett's Esophagus Eradication
Endoscopic Suturing.
Dr. Kurland currently performs the EsoGuard procedure, a convenient five-minute procedure done in the office to test for Barrett's Esophagus.
Conditions & Procedures
Abdominal Pain
Acid Reflux & GERD
Anal Fissures
Anemia
Barrett's Esophagus
Biliary Disease
Celiac Disease
Cirrhosis
Clostridium Difficile (C.Diff)
Colitis
Colon Cancer Screening
Colon Diseases & Polyps
Colorectal (Colon) Cancer
Constipation
Crohn's & Ulcerative Colitis
Diarrhea
Diverticulitis
Dyspepsia
Dysphagia
Esophageal Disease
Fecal Incontinence
Gallbladder Disease
Gastritis
Gastrointestinal Bleeding
Gastroparesis
H. Pylori
Hemorrhoids
Hepatitis
Indigestion
Inflammatory Bowel Disease
Irritable Bowel Syndrome
Liver Disease
Pancreatic Disease & Pancreatitis
Peptic Ulcer Disease
Radiation Proctitis
Swallowing Disorders
Anoscopy
Bowel Control Therapy
Capsule Endoscopy (Pill Cam)
Colonoscopy (Screening & Diagnostic)
EGD (Upper Endoscopy)
ERCP & Stents
EsoGuard
Esophageal & Colonic Stenting
Esophageal Ablation
Esophageal Dilation
Esophageal pH Testing (Bravo)
Esophageal pH Testing (Breath Test)
Flexible Sigmoidoscopy
Hemorrhoid Treatment & Banding
IV Therapy
Liver Biopsies
Nutritional Counseling
PEG Placement
Office Locations
Primary Location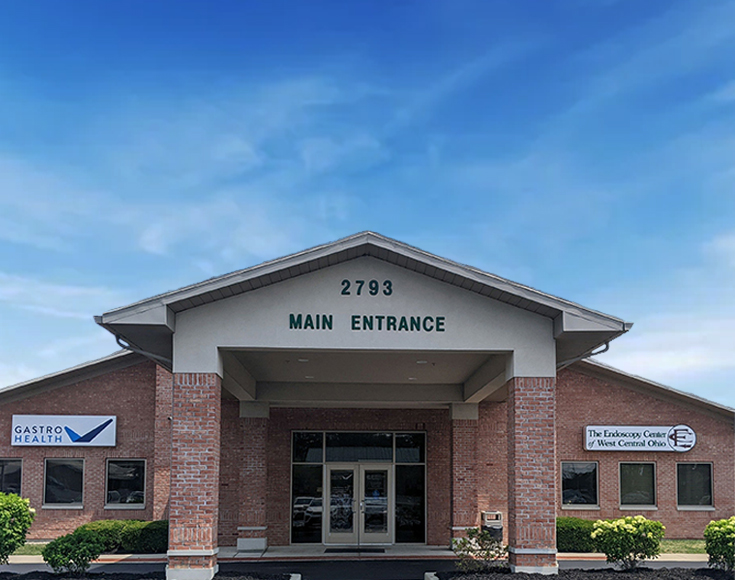 2793 Shawnee Rd.
Lima, OH 45806
Phone: 419-227-8209
Fax: 419-222-6007
Additional Locations
139 Garau St.
Bluffton, OH 45817
Phone: 419-227-8209
Fax: 419-222-6007
Procedure Locations
Having a procedure? It may not always be in the same location where you consulted with your doctor. Check with your doctor to make sure you're headed to the right place.
Education
Medical
Emory University School of Medicine
Residency
Naval Medical Center
Fellowship
Beth Israel Deaconess Medical Center-Main Campus
Fellowship
Naval Medical Center San Diego
Internship
National Naval Medical Center-Bethesda, MD
Professional Highlights
Certifications
Board Certified in Gastroenterology
Board Certified in Internal Medicine
Awards & Recognitions
Assistant Professor, Adjunct University of Toledo
Division Chief, Gastroenterology and Endoscopy, Lima Memorial Hospital
Gastroenterology, Director, Internal Medicine Residency Program – Mercy St.Rita's .
Professional Memberships
American Gastroenterology Association, Fellow
American College of Gastroenterology, Fellow
American Society Gastrointestinal Endoscopy
American College of Physicians, Fellow
Ohio Gastroenterology Society