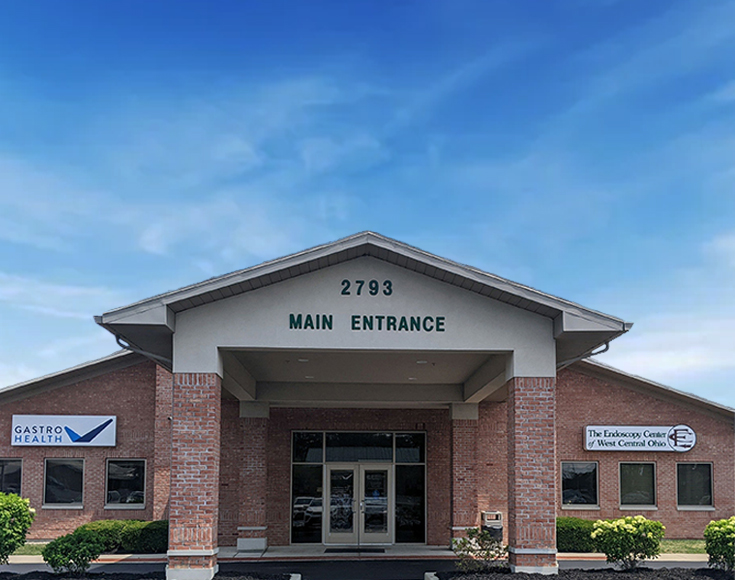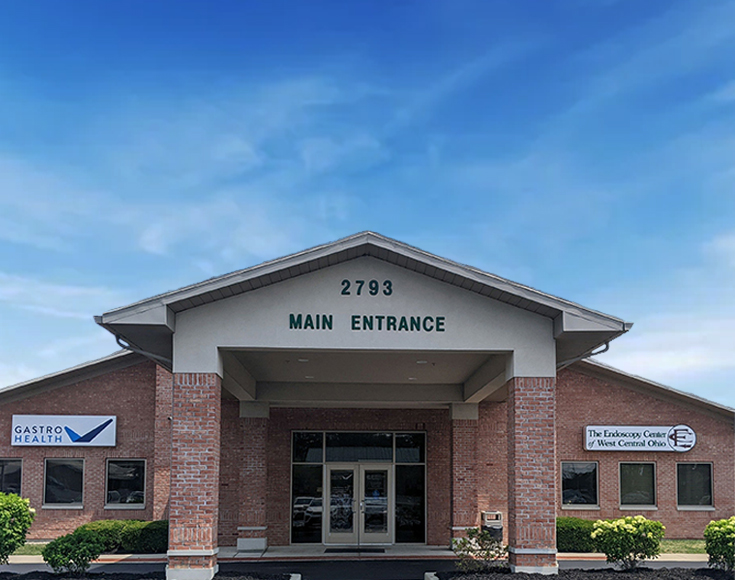 Gastro Health's Lima care center, formerly Gastro-Intestinal Associates, Inc.​, is dedicated to providing the highest quality personalized care. The doctors are each recognized leaders in gastrointestinal disorders.
Our team of healthcare professionals and dedicated staff strives to provide the highest level of professionalism to each and every patient, building a long-lasting relationship of trust and commitment. It is our hope to pleasantly surprise each and every patient with a high level of service and a mutual respect for each other's lives and valuable time.
Our team has been providing superior professional care to the community for more than 30 years! Call today to find out more information about our procedures or to schedule your visit.
Forms & Preps
Forms
Colonoscopy Preps
Other Procedure Preps
Endoscopic Weight-Loss
Dr. Jayde Kurland is dedicated to helping patients lose weight safely and sustainably by performing the endoscopic weight-loss procedure using the Orbera weight-loss gastric balloon. The weight-loss gastric balloon is a device that is inserted into the stomach to help patients feel more full quickly. Weight-loss gastric balloons are performed on patients with a body mass index (BMI) up to 40. The procedure helps decrease risks of developing more serious weight-related health problems including gastroesophageal reflux disease (GERD), heart disease and stroke, high blood pressure, nonalcoholic fatty liver disease (NAFLD), sleep apnea and type 2 diabetes.
If diet and exercise did not help you lose weight in the past, a weight-loss gastric balloon could be an option for you. Call our office to schedule a consultation with Dr. Kurland.
Conditions & Procedures
Abdominal Pain
Acid Reflux & GERD
Anal Abscess
Anal Fissures
Anal Fistulas
Anemia
Barrett's Esophagus
Biliary Disease
Celiac Disease
Cirrhosis
Clostridium Difficile (C.Diff)
Colitis
Colon Cancer Screening
Colon Diseases & Polyps
Colorectal (Colon) Cancer
Condyloma
Constipation
Crohn's & Ulcerative Colitis
Diarrhea
Diverticulitis
Dyspepsia
Dysphagia
Esophageal Disease
Fecal Incontinence
Gallbladder Disease
Gastritis
Gastrointestinal Bleeding
Gastroparesis
H. Pylori
Hemorrhoids
Hepatitis
Indigestion
Inflammatory Bowel Disease
Irritable Bowel Syndrome
Liver Disease
Obesity
Pancreatic Disease & Pancreatitis
Peptic Ulcer Disease
Pilonidal Cyst
Radiation Proctitis
Swallowing Disorders
Anoscopy
Bowel Control Therapy
Capsule Endoscopy (Pill Cam)
Colonoscopy (Screening & Diagnostic)
EGD (Upper Endoscopy)
Endoscopic Ultrasound (EUS)
Enteroscopy (Small & Large Bowel)
ERCP & Stents
EsoGuard
Esophageal & Colonic Stenting
Esophageal Ablation
Esophageal Dilation
Esophageal pH Testing (Bravo)
Esophageal pH Testing (Breath Test)
Flexible Sigmoidoscopy
Hemorrhoid Treatment & Banding
IV Therapy
Liver Biopsies
Nutritional Counseling
PEG Placement
Insurance
Aetna - OH
Aetna Better Health - OH
Anthem - OH
Buckeye Ambetter - OH
Caresource - OH
Cigna - OH
Custom Design Benefits - OH
Emerald/Healthsmart - OH
Humana - OH
Medicare
Medicare - OH
Medigold - OH
Meridian - OH
MMOH - OH
Molina - OH
MultiPlan - OH
Ohio Health Choice - OH
TriCare - OH
United Healthcare - OH
Directions from Interstate 75:
Take Exit 120 (Breese Rd.)
Go West to the stop light at South Dixie Hwy. (25A)
Continue straight on Breese Rd.
Go West for 1.2 miles until you reach stop light at Shawnee Rd.
Turn right on to Shawnee Rd.
Go North for 0.9 miles until you reach the stop light at Zurmehly Rd.
Turn right onto Zurmehly Rd.
Our parking lot will be on your left (across from the Dairy Queen)