About Jeremias C. Tan, MD
Since joining Gastro Health (formerly GANV) in 2006, Dr. Tan has served Northern Virginia as an Advanced Endoscopist. He is a leader and frequently the first to introduce new therapies that reduce residual health risks for patients.
Over the past several years, Dr. Tan began to notice an increase in patients suffering from obesity-related GI issues including gastroesophageal reflux disease (GERD). Left untreated, GERD can lead to more significant health issues such as barrett's esophagus and esophageal cancer. Dr. Tan developed a special interest in the causal relationship between GERD- related disorders and obesity.
Dr. Tan also participates in Grand Rounds at Inova Fairfax Hospital. He has served as Chief Medical Resident and authored multiple articles during his fellowship and has presented at national meetings.
Endoscopic Weight-Loss
Dr. Tan performs multiple endoscopic weight-loss procedures including: Weight-Loss Gastric Balloons, Endoscopic Sleeve Gastroplasty (ESG), Gastric Sleeve Revision, and Revision of Roux-en-Y Gastric Bypass.
To schedule a FREE nurse consultation, please call 703-776-1777 or click here to learn more.
Conditions & Procedures
Abdominal Pain
Acid Reflux & GERD
Anal Fistulas
Anemia
Barrett's Esophagus
Colitis
Colon Diseases & Polyps
Constipation
Diarrhea
Diverticulitis
Gastritis
Hemorrhoids
Hepatitis
Indigestion
Inflammatory Bowel Disease
Irritable Bowel Syndrome
Obesity
Peptic Ulcer Disease
Capsule Endoscopy (Pill Cam)
Colonoscopy (Screening & Diagnostic)
EGD (Upper Endoscopy)
Endoscopic Sleeve Gastroplasty (ESG)
Enteroscopy (Small & Large Bowel)
ERCP & Stents
EsoGuard
Flexible Sigmoidoscopy
Gastric Sleeve Revision
HALO Procedure
PEG Placement
Revision of Roux-en-Y Gastric Bypass
Stretta
TIF Procedure
Weight-Loss Gastric Balloons
Office Locations
Primary Location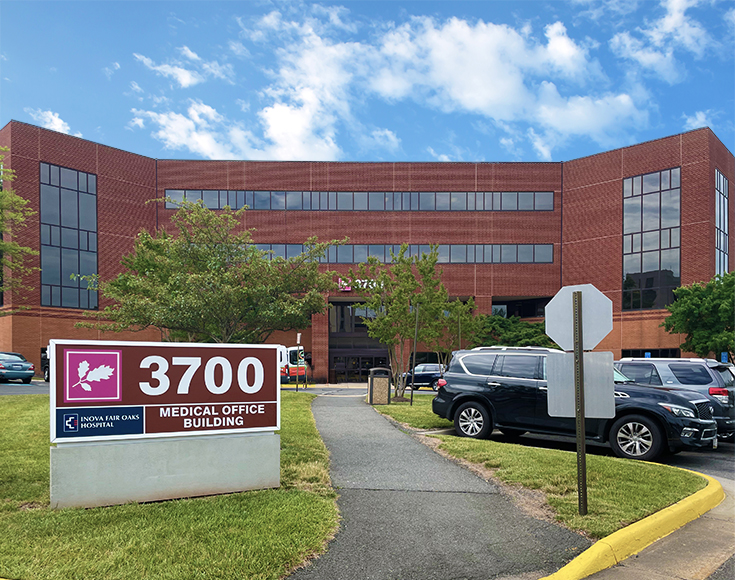 3700 Joseph Siewick Dr.
Suite 308
Fairfax, VA 22033
Phone: 703-698-8960
Fax: 703-828-0961
Additional Locations
3914 Centreville Rd.
Suite 350
Chantilly, VA 20151
Phone: 703-698-8960
Fax: 703-828-0961
3028 Javier Rd.
Suite 300
Fairfax, VA 22031
Phone: 703-698-8960
Fax: 703-828-0961
Procedure Locations
Having a procedure? It may not always be in the same location where you consulted with your doctor. Check with your doctor to make sure you're headed to the right place.
Education
Medical
George Washington University
Residency
George Washington University School of Medicine
Fellowship
Lahey Clinic Medical Center
Professional Highlights
Certifications
Board Certified in Gastroenterology
Awards & Recognitions
Northern Virginia Magazine, Top Doctor, 2020, 2021
Washingtonian, Top Doctor, 2021, 2022
Professional Memberships
Clinical Assistant Professor, George Washington University Hospital
Chief of Gastroenterology at Inova Fair Oaks Hospital
Medical Society of Northern Virginia
American College of Physicians Gastroenterology Association
American College of Gastroenterology
American Society of Gastrointestinal Endoscopy