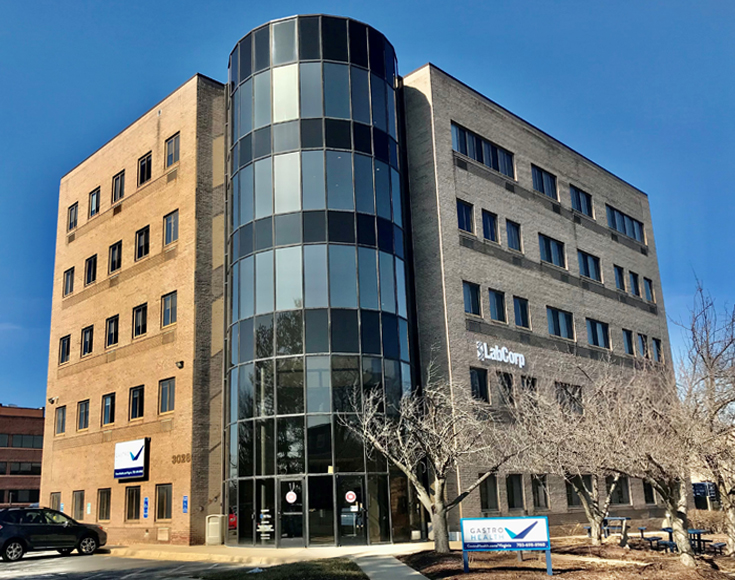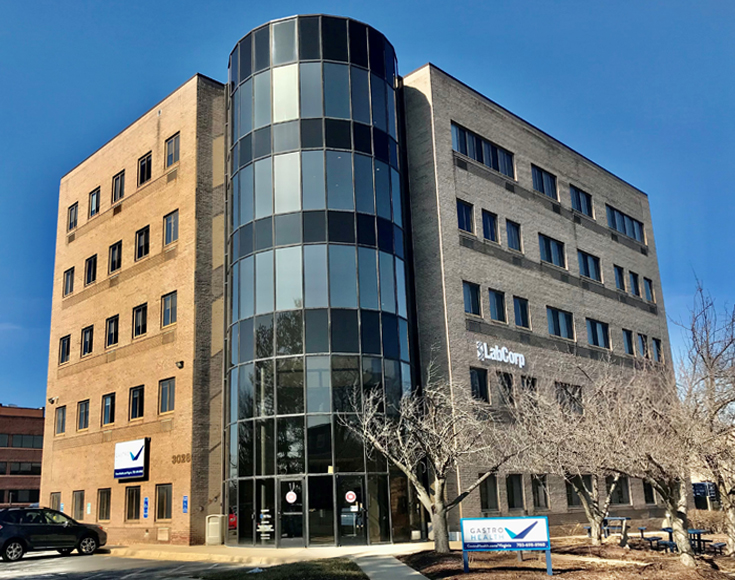 Weight-Loss Services at Fairfax
Care Center
Our endoscopic weight-loss program is dedicated to helping patients lose weight safely and sustainably. Our team of experts have done extensive research to ensure the best and safest outcomes. Our procedures are minimally invasive, nonsurgical and can be done in an outpatient setting.

To schedule a FREE consultation, please call 703- 776-1777 or click here to learn more.
Gastric Balloons
A weight-loss gastric balloon is a device that is inserted into the stomach to help patients lose weight. Once placed, the balloon makes the patient feel full more quickly. To learn more about this unique, nonsurgical weight-loss method click here.
ESG
Endoscopic Sleeve Gastroplasty (ESG) is an incision-less, weight loss procedure performed to help reduce abdominal fat and decrease risks of developing more serious weight-related health problems. To learn more, click here.
Gastric Sleeve Revision
Gastric Sleeve Revision is an outpatient, non-surgical procedure that tightens a stretched gastrectomy (opening) to its original size or smaller. This procedure is only performed on patients who had a Sleeve Gastrectomy or Endoscopy Sleeve Gastroplasty, who have since re-gained weight and can consume larger meal portions. To learn more about this option, click here.
Revision of Roux-en-Y
Revision of Roux-en-Y Gastric Bypass is an outpatient procedure for individuals who previously had a successful gastric bypass and are now gaining back weight and able to eat larger portions. This revision will tighten the outlet originally made in the gastric bypass, which will help patient feel fuller more quickly while eating. To learn more, click here.
Conditions & Procedures
Abdominal Pain
Acid Reflux & GERD
Anal Fissures
Anal Fistulas
Anemia
Barrett's Esophagus
Biliary Disease
Celiac Disease
Cirrhosis
Colitis
Colon Cancer Screening
Colon Diseases & Polyps
Constipation
Diarrhea
Diverticulitis
Dyspepsia
Dysphagia
Esophageal Disease
Gallbladder Disease
Gallstones
Gastritis
Gastrointestinal Bleeding
H. Pylori
Hemorrhoids
Hepatitis
Indigestion
Inflammatory Bowel Disease
Irritable Bowel Syndrome
Liver Disease
Obesity
Pancreatic Disease & Pancreatitis
Peptic Ulcer Disease
Radiation Proctitis
Swallowing Disorders
Capsule Endoscopy (Pill Cam)
Colonoscopy (Screening & Diagnostic)
EGD (Upper Endoscopy)
Endoscopic Mucosal Resection (EMR)
Endoscopic Sleeve Gastroplasty (ESG)
Endoscopic Ultrasound (EUS)
Enteroscopy (Small & Large Bowel)
ERCP & Stents
EsoGuard
Esophageal & Colonic Stenting
Esophageal Ablation
Esophageal Dilation
Flexible Sigmoidoscopy
Gastric Sleeve Revision
HALO Procedure
PEG Placement
Revision of Roux-en-Y Gastric Bypass
Stretta
TIF Procedure
Weight-Loss Gastric Balloons
Insurance
Aetna - VA
Aetna Better Health - VA
Anthem - VA
CareFirst - VA
Cigna - VA
Humana - VA
Magellan - VA
Medicare - DC
Medicare - VA
Medicare Railroad - VA
MultiPlan - VA
Palmetto - VA
TriCare - VA
TriWest - VA
United Healthcare - VA
VA CCN - VA