About Andrew B. Chun, MD, FACG
Andrew Chun, M.D. is a native of New Jersey, who came to Cincinnati in 1999. He completed his undergraduate studies at the Johns Hopkins University in Baltimore, and attended medical school at Jefferson Medical College (Sidney Kimmel College of Medicine) in Philadelphia. He then completed a residency in internal medicine and fellowship in gastroenterology at the University of Pittsburgh, where he was the recipient of the American College of Gastroenterology's Senior Fellow Award.
Dr. Chun also served as a Commander in the United States Navy and was last assigned to the U.S. Marine Corps 4th Medical Battalion. Dr. Chun is board certified in gastroenterology and a Fellow of the American College of Gastroenterology. He has published multiple research articles and presented his work at national meetings. He has also been a "Top Doctor" in Cincinnati Magazine perennially. He has served as Director of Endoscopy at Evendale Medical Center and on the board of Group Health Associates.
Dr. Chun treats a full spectrum of GI and liver diseases, including GERD, colon polyps, GI cancers, hepatitis, cirrhosis, ulcer disease, irritable bowel syndrome and inflammatory bowel disease. He performs colonoscopy, upper endoscopy, push enteroscopy, capsule endoscopy, HALO BARRX ablation for Barrett's esophagus, manometry studies, argon plasma coagulation and endoscopic mucosal resection.
Dr. Chun is a compassionate physician, who wants his patients to have the fullest life possible. He encourages patients to take charge of their own health and keep current with screening and preventative care. He uses shared decision making to develop an individualized treatment plan with caring and honest communication. In his spare time, Dr Chun can be found out west skiing and fly-fishing with family and friends.
Conditions & Procedures
Abdominal Pain
Acid Reflux & GERD
Anal Fissures
Anal Fistulas
Anemia
Barrett's Esophagus
Biliary Disease
Celiac Disease
Cirrhosis
Clostridium Difficile (C.Diff)
Colitis
Colon Cancer Screening
Colon Diseases & Polyps
Colorectal (Colon) Cancer
Condyloma
Constipation
Crohn's & Ulcerative Colitis
Diarrhea
Diverticulitis
Dyspepsia
Dysphagia
Esophageal Disease
Fecal Incontinence
Gallbladder Disease
Gastritis
Gastrointestinal Bleeding
Gastroparesis
H. Pylori
Hemorrhoids
Hepatitis
Indigestion
Inflammatory Bowel Disease
Irritable Bowel Syndrome
Non-alcoholic Steatohepatitis
Pancreatic Disease & Pancreatitis
Peptic Ulcer Disease
Radiation Proctitis
Swallowing Disorders
Anoscopy
Capsule Endoscopy (Pill Cam)
Colonoscopy (Screening & Diagnostic)
EGD (Upper Endoscopy)
Esophageal & Colonic Stenting
Esophageal Ablation
Esophageal Dilation
Esophageal pH Testing (Bravo)
Flexible Sigmoidoscopy
IV Therapy
PEG Placement
Office Locations
Primary Location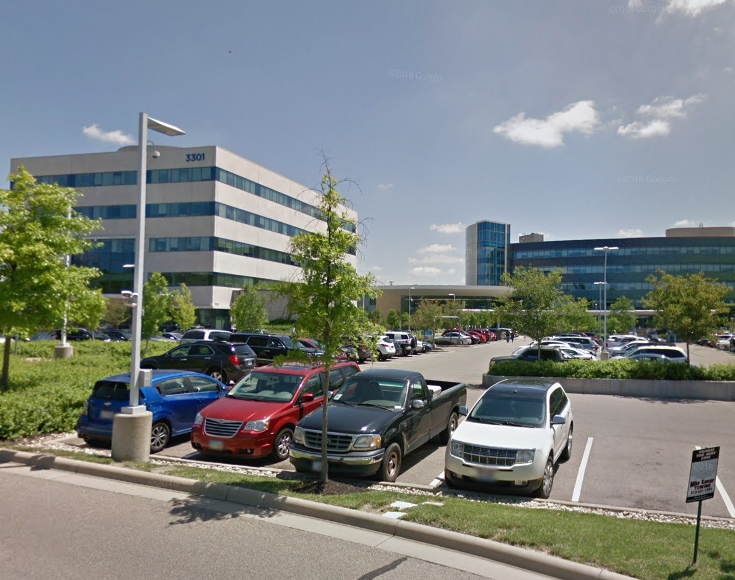 3301 Mercy Health Blvd
Suite 445
Cincinnati, OH 45211
Phone: 513-389-7300
Fax: 513-389-7302
Additional Locations
7372 Liberty One Dr.
Liberty Township, OH 45044
Phone: 513-751-6667
Fax: 513-682-4186
2925 Vernon Pl.
Suite 100
Cincinnati, OH 45219
Phone: 513-751-6667
Fax: 513-872-4553
Procedure Locations
Having a procedure? It may not always be in the same location where you consulted with your doctor. Check with your doctor to make sure you're headed to the right place.
Education
Medical
Jefferson Medical College
Residency
University of Pittsburgh Medical Center
Professional Highlights
Certifications
Board Certified in Gastroenterology
Awards & Recognitions
Cincinnati Magazine Top Doctor
Professional Memberships
American Gastroenterological Association
American Society for Gastrointestinal Endoscopy
American College of Gastroenterology, Fellow