Conditions & Procedures
Abdominal Pain
Acid Reflux & GERD
Anemia
Barrett's Esophagus
Celiac Disease
Cirrhosis
Clostridium Difficile (C.Diff)
Colitis
Colon Cancer Screening
Colon Diseases & Polyps
Colorectal (Colon) Cancer
Constipation
Crohn's & Ulcerative Colitis
Diarrhea
Diverticulitis
Dyspepsia
Dysphagia
Esophageal Disease
Gastritis
Gastrointestinal Bleeding
Gastroparesis
H. Pylori
Hemorrhoids
Hepatitis
Indigestion
Inflammatory Bowel Disease
Irritable Bowel Syndrome
Liver Disease
Obesity
Peptic Ulcer Disease
Radiation Proctitis
Swallowing Disorders
Capsule Endoscopy (Pill Cam)
Colonoscopy (Screening & Diagnostic)
EGD (Upper Endoscopy)
Enteroscopy (Small & Large Bowel)
Flexible Sigmoidoscopy
PEG Placement
Office Locations
Primary Location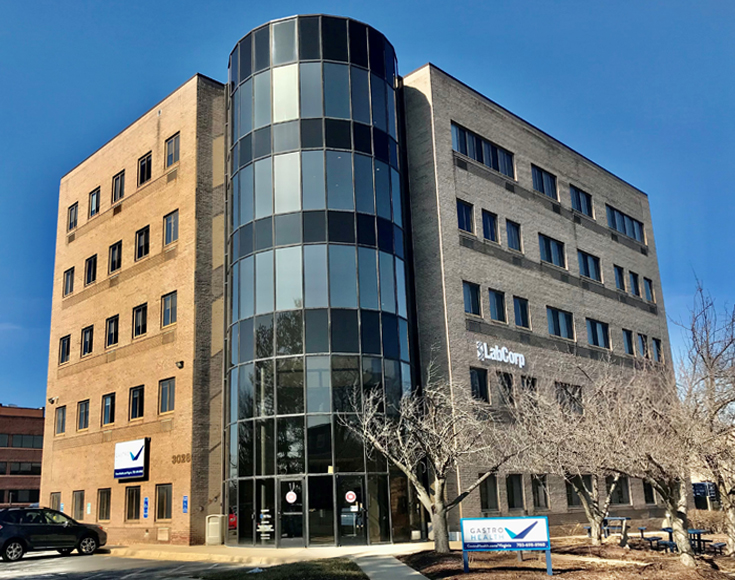 3028 Javier Rd.
Suite 300
Fairfax, VA 22031
Phone: 703-698-8960
Fax: 703-828-0961
Additional Locations
3700 Joseph Siewick Dr.
Suite 308
Fairfax, VA 22033
Phone: 703-698-8960
Fax: 703-828-0961
3914 Centreville Rd.
Suite 350
Chantilly, VA 20151
Phone: 703-698-8960
Fax: 703-828-0961
Procedure Locations
Having a procedure? It may not always be in the same location where you consulted with your doctor. Check with your doctor to make sure you're headed to the right place.
Education
Medical
George Washington University School of Medicine
Professional Highlights
Awards & Recognitions
American College of Gastroenterology 2021 Annual Scientific Meeting, Las Vegas, NV - "Presidential Poster" and "Outstanding Poster Presenter" Awards for "Think Outside the Triangle: Timely Diagnosis of a Gastrinoma in a Pancreatic Cyst"
Quality Improvement Internal Medicine Grand Rounds 2019, Washington, DC - QI Project Award for Oral Presentation: Arendt, M., Imasuen, E., Khan, A., Kochhar, K., Volke, R. "What Medications Do Our Patients Take?"
Orthopaedic Summit 2015, Las Vegas, NV - "Best Clinical Paper" for oral presentation of "Anterior Tibial Subluxation Following ACL Tears Increases with Time"
Columbia University's Epidemiology Master's Practicum Day 2012, New York, NY - "Best Poster" among Psychiatric and Neurological Epidemiology group for "Problematic Internet Use and Substance Use among Children and Adolescents"
Professional Memberships
American College of Gastroenterology
American Gastroenterological Association
American Society for Gastrointestinal Endoscopy
American College of Physicians
American Medical Association
In the News
Dr. Khan spoke with Fox News Live about a potential clinical trial treatment for pancreatic cancer patients.
Dr. Khan was a guest speaker on Fox News Night to discuss Ozempic and the importance of colorectal cancer screenings.
Dr. Khan spoke with Fox 5 Washington DC about irritable bowel syndrome (IBS).