About Daniel J. Pambianco, MD, FACG, FASGE, FAPCR
Daniel J. Pambianco, MD, is a practicing gastroenterologist and managing partner of Gastro Health - Charlottesville. He is also the founder of Charlottesville Medical Research, a local network of community-based physicians in private practice who conduct clinical research studies in the central Virginia area.
Dr. Pambianco has published several peer-reviewed articles in such journals as Gastrointestinal Endoscopy, Alimentary Pharmacology & Therapeutics, Clinical Therapeutics, Digestive Diseases & Sciences, Gastroenterology, and The American Journal of Gastroenterology. In addition, he is currently the President of the American College of Gastroenterology. He has also been a former chair and executive committee member of many other prestigious organizations.
Dr. Pambianco earned his medical degree at the American University of the Caribbean School of Medicine in the British West Indies. He completed his residency in internal medicine at Robert Packer Hospital/Guthrie Clinic in Sayre, Pennsylvania, and his fellowship in gastroenterology at the University of Virginia Health Services Center at Charlottesville.
Conditions & Procedures
Abdominal Pain
Acid Reflux & GERD
Anal Fissures
Anemia
Barrett's Esophagus
Biliary Disease
Celiac Disease
Cirrhosis
Clostridium Difficile (C.Diff)
Colitis
Colon Cancer Screening
Colon Diseases & Polyps
Colorectal (Colon) Cancer
Constipation
Crohn's & Ulcerative Colitis
Diarrhea
Diverticulitis
Dyspepsia
Esophageal Disease
Gallbladder Disease
Gastrointestinal Bleeding
Gastroparesis
H. Pylori
Hepatitis
Inflammatory Bowel Disease
Liver Disease
Pancreatic Disease & Pancreatitis
Peptic Ulcer Disease
Radiation Proctitis
Anoscopy
Capsule Endoscopy (Pill Cam)
Colonoscopy (Screening & Diagnostic)
EGD (Upper Endoscopy)
Esophageal Dilation
Esophageal pH Testing (Bravo)
Esophageal pH Testing (Breath Test)
Flexible Sigmoidoscopy
Hemorrhoid Treatment & Banding
IV Therapy
Nutritional Counseling
Office Locations
Primary Location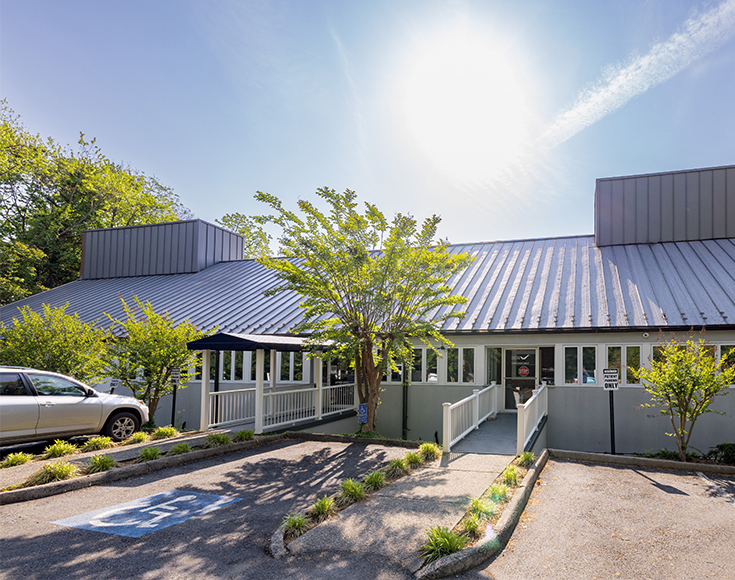 1139 E. High St.
Suite 203
Charlottesville, VA 22902
Phone: 434-817-8484
Fax: 434-817-8490
Procedure Locations
Having a procedure? It may not always be in the same location where you consulted with your doctor. Check with your doctor to make sure you're headed to the right place.
Education
Medical
American University of the Caribbean
Residency
Robert Packer Hospital
Fellowship
University of Virginia School of Medicine
Professional Highlights
Gastroenterologist and Managing Partner of Gastro Health - Charlottesville
President - American College of Gastroenterology
Founder of Charlottesville Medical Research
Certifications
Board Certified in Gastroenterology
Awards & Recognitions
Vice President and Member of the Executive Committee of the American College of Gastroenterology
Executive Board of GI OnDemand Telehealth
Former Chairman of the Endoscopy/Motility Lab at Martha Jefferson Hospital in Charlottesville, Virginia
Former Chair of the Practice Management Committee of the American College of Gastroenterology
Former President and Executive Board Member of the Virginia Gastroenterology Society
Former Assistant Professor of Medicine and Director of Endoscopy Services at the University of Virginia
Professional Memberships
American College of Gastroenterology - Fellow
American Society of Gastrointestinal Endoscopy - Fellow
Academy of Physicians in Clinical Research - Fellow
American Gastroenterology Association - Member
Virginia Society of Gastroenterology - Member