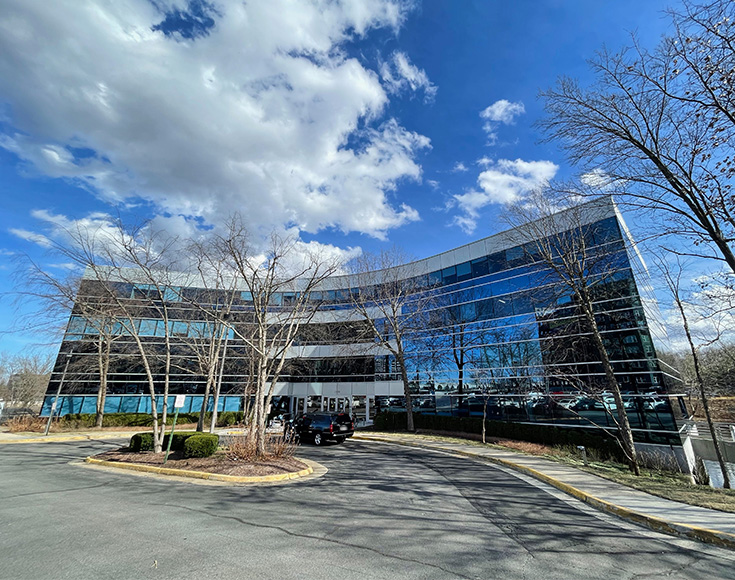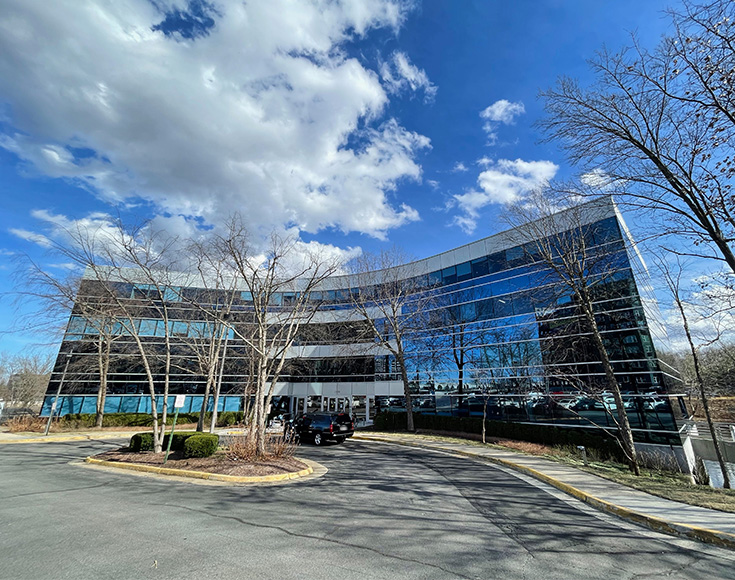 Gastro Health's Reston care center, formerly known as The Gastroenterology Group, is dedicated to providing the highest-quality, personalized care. The doctors are each recognized leaders in gastrointestinal disorders.
Our team of healthcare professionals and dedicated staff strives to provide the highest level of professionalism to each and every patient, building a long-lasting relationship of trust and commitment. It is our hope to pleasantly surprise each and every patient with a high level of service and a mutual respect for each other's lives and valuable time.
Our facility also provides state-of-the-art outpatient endoscopic services at the Reston Endoscopy Center and houses an infusion suite.
To schedule an appointment, please call 202-929-0099.
Directions & Parking
Our office is located off of Sunrise Valley. When visiting, please park in the lot directly in front of the building. When entering the building, go straight down the main lobby hall (towards the large windows) and the elevators will be on the right. Select floor 2. Our reception desk will be directly to the right upon exiting the elevators.
If you have any questions regarding parking or need directions to our office, please do not hesitate to contact our office directly.
Forms
Click on the links below to download our forms:
Conditions & Procedures
Abdominal Pain
Acid Reflux & GERD
Anal Fissures
Anemia
Barrett's Esophagus
Biliary Disease
Celiac Disease
Cirrhosis
Clostridium Difficile (C.Diff)
Colitis
Colon Cancer Screening
Colon Diseases & Polyps
Colorectal (Colon) Cancer
Condyloma
Constipation
Crohn's & Ulcerative Colitis
Diarrhea
Diverticulitis
Dyspepsia
Dysphagia
Esophageal Disease
Gallbladder Disease
Gallstones
Gastritis
Gastrointestinal Bleeding
Gastroparesis
H. Pylori
Hemorrhoids
Hepatitis
Indigestion
Inflammatory Bowel Disease
Irritable Bowel Syndrome
Liver Disease
Obesity
Pancreatic Disease & Pancreatitis
Peptic Ulcer Disease
Radiation Proctitis
Swallowing Disorders
Capsule Endoscopy (Pill Cam)
Colonoscopy (Screening & Diagnostic)
EGD (Upper Endoscopy)
Endoscopic Ultrasound (EUS)
ERCP & Stents
Esophageal & Colonic Stenting
Esophageal Ablation
Esophageal Dilation
Flexible Sigmoidoscopy
Liver Biopsies
Nutritional Counseling
PEG Placement
Insurance
Aetna - VA
Aetna Better Health - VA
Anthem - VA
CareFirst - VA
Cigna - VA
Humana - OH
Humana - VA
Magellan - VA
Medicare - DC
Medicare - VA
Medicare Railroad - VA
MultiPlan - VA
TriCare - VA
United Healthcare - VA