About Deepinder Goyal, MD, MSCR
Dr. Deepinder Goyal is a board-certified gastroenterologist with additional proficiency in interventional endoscopy. Dr. Goyal completed his gastroenterology fellowship at the UCLA Medical Center, which is among the largest and most prestigious training programs in the world. His expertise includes GI motility disorders, inflammatory bowel diseases, functional bowel disorders and pancreato-biliary endoscopy. He has further acquired advanced skills in therapeutic bariatric endoscopy including novel endoscopic interventions for weight loss and management of bariatric surgery complications. Dr. Goyal has a unique and rare professional background with additional board-certification in Endocrinology and a long-term interest in obesity management.

Dr. Goyal received his master's degree in clinical research at UCLA. He has numerous clinical research publications in prestigious medical journals and text books. He has also received several national and international awards, grants and accolades from various medical organizations including American College of Gastroenterology and American Gastroenterology Association. Dr. Goyal currently serves as a member of the American College of Gastroenterology's Practice Management commitee and FDA related matters committee, and Florida Gastrointestinal Society's Federal Advocacy committee.

Dr. Goyal provides compassionate patient care encompassing full spectrum of GI disorders and endoscopy procedures including EGD; Colonoscopy; endoscopic mucosal resection (EMR); Radio-frequency Ablation (RFA), Endoscopic Ultrasound (EUS) with FNA, EUS guided interventions such as pseudocyst drainage & celiac plexus block, diagnostic and therapeutic ERCP including spy glass cholangioscopy, biliary stenting; Double-balloon small bowel enteroscopy; endoluminal stenting; and endoscopic suturing.
Conditions & Procedures
Abdominal Pain
Acid Reflux & GERD
Anal Abscess
Anal Fissures
Anal Fistulas
Anemia
Barrett's Esophagus
Biliary Disease
Celiac Disease
Cirrhosis
Colitis
Colon Cancer Screening
Colon Diseases & Polyps
Colon Fistula
Colorectal (Colon) Cancer
Constipation
Crohn's & Ulcerative Colitis
Diarrhea
Diverticulitis
Dyspepsia
Dysphagia
Fecal Incontinence
Gallbladder Disease
Gastritis
Gastroparesis
H. Pylori
Hemorrhoids
Hepatitis
Indigestion
Inflammatory Bowel Disease
Irritable Bowel Syndrome
Liver Disease
Pancreatic Disease & Pancreatitis
Peptic Ulcer Disease
Radiation Proctitis
Swallowing Disorders
Anal Lesion Removal
Anorectal Manometry
Anoscopy
Capsule Endoscopy (Pill Cam)
Colonoscopy (Screening & Diagnostic)
Endoscopic Mucosal Resection (EMR)
Endoscopic Ultrasound (EUS)
Enteroscopy (Small & Large Bowel)
ERCP & Stents
Esophageal Ablation
Esophageal Manometry
Esophageal pH Testing (Breath Test)
Flexible Sigmoidoscopy
Hemorrhoid Treatment & Banding
IV Therapy
Nutritional Counseling
Ostomy Creation & Closures
PEG Placement
Office Locations
Primary Location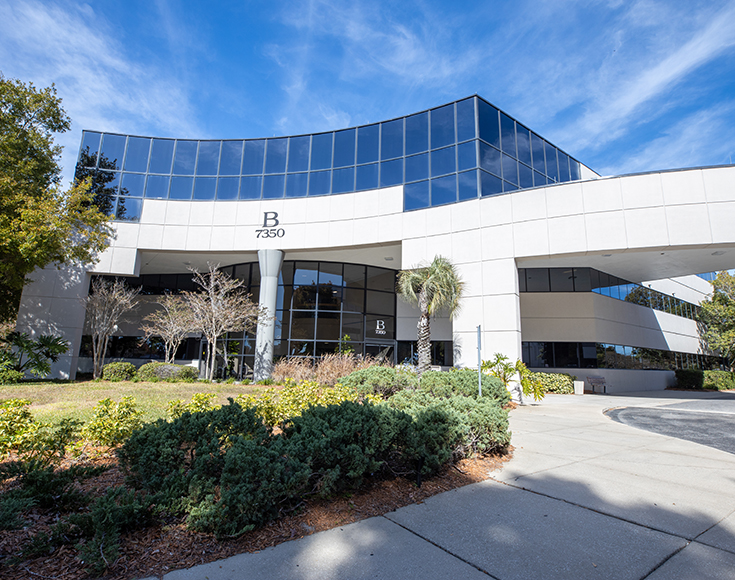 7350 Sandlake Commons Blvd.
Medplex B Suite 2229
Orlando, FL 32819
Phone: 407-652-3171
Fax: 407-438-9500
Additional Locations
3885 Oakwater Cir.
Orlando, FL 32806
Phone: 407-851-5600
Fax: 407-438-9500
11140 W. Colonial Dr.
Suite 2
Ocoee, FL 34761
Phone: 407-877-7155
Fax: 407-877-9432
11140 W. Colonial Dr.
Suite 2
Ocoee, FL 34761
Phone: (407) 652-3171
Fax: (407) 438-9500
Procedure Locations
Having a procedure? It may not always be in the same location where you consulted with your doctor. Check with your doctor to make sure you're headed to the right place.
Education
Medical
Dayanand Medical College & Hospital
Residency
St. Joseph Hospital Graduate Medical Education
Fellowship
University of Texas Medical School at Houston
Fellowship
Cedars-Sinai Medical Center
Fellowship
University of California at Los Angeles
Professional Highlights
Certifications
Board Certified in Endocrinology, Diabetes and Metabolism
Board Certified in Gastroenterology
Board Certified in Internal Medicine
Awards & Recognitions
Board-certification in Gastroenterology & Hepatology, Endocrinology/Diabetes & Metabolism, and Internal Medicine
Fellowship in Advanced Endoscopy
The Barbara and Joel Marcus seed grant award at UCLA
National Institute of Health T32 research grant
Clinical Scholars and Eigler-Whiting-Mann research grant at Cedars-Sinai
Poster-Tour for Most Significant Research in Obesity at DDW
Most Newsworthy Abstract at ACG Annual Meeting
ACG National GI Jeopardy 2nd Position and Travel Grant Award
Fellowship2Leadership Travel Grant Award by Salix Pharma
ACG-FDA Visiting Fellowship Award by the ACG
Best Abstract by Fellow-in-training at ACG Annual Meeting
Presidential Poster Award at ACG Annual Meeting
Obesity Research Award at ACG Annual Meeting
Outstanding Fellow Award at the Cedars-Sinai Medical Center
Best Poster, Resurrection Health Annual Research Day, Chicago
Best Vignette, Resurrection Health Annual Research Day, Chicago
Highest research productivity award at the Cleveland Clinic, Ohio
SMRU Traveling Scholar Award
American Society for Reproductive Medicine
Professional Memberships
American College of Gastroenterology
American College of Gastroenterology's FDA-related Matters Committee
American College of Gastroenterology's Practice Management Committee
American Society for Gastrointestinal Endoscopy
American Society for Gastrointestinal Endoscopy's Member Engagement and Diversity Committee
American Gastroenterology Association
Association of Bariatric Endoscopy
Florida Gastrointestinal Society's Federal Advocacy Committee
In the News