About Amber Charoen, MD
Dr. Amber Charoen is a board-certified specialist in internal medicine and gastroenterology. She completed medical school at Rangsit University in Thailand with First Class Honors and Valedictorian.
Her commitment to excellence continued with residency training in internal medicine at the MetroWest Medical Center/Tufts University School of Medicine in Framingham, Massachusetts. Following this, she pursued a fellowship in gastroenterology at the Rhode Island Hospital/Brown University in Providence, Rhode Island. She received an Exemplary Teaching award from Brown University and is the 2022 recipient of the Joseph A. DiMase Brown University Gastroenterology Research Award.
Before joining Gastro Health of Tri-Cities, Dr. Charoen served as an Assistant Professor of Medicine at The Johns Hopkins University School of Medicine. Her clinical expertise spans GI upper endoscopy, colonoscopy screening, capsule endoscopy and Women's digestive health. Dr. Charoen was trained in one of only few centers in US that provide training in Women's Gastrointestinal Medicine, focusing on gastroenterological issues unique to women. Dr. Charoen has contributed significantly to the field, publishing research on a diverse array of GI topics, including GI bleeding, nutrition, liver disease, pancreatitis, esophageal disease, celiac disease, and inflammatory bowel disease and presented at national and international conferences. During her fellowship training, she also served as the associate editor of the ACG Case Reports Journal.
Dr. Charoen's patient-centered approach to care is characterized by a team-oriented, goal-directed, and compassionate ethos. She prioritizes active listening and collaborates closely with her patients to formulate personalized treatment plans.
In his spare time, Dr. Charoen enjoys spending time with her family and her dog.
Conditions & Procedures
Abdominal Pain
Acid Reflux & GERD
Anal Fissures
Anemia
Barrett's Esophagus
Biliary Disease
Celiac Disease
Cirrhosis
Clostridium Difficile (C.Diff)
Colitis
Colon Cancer Screening
Colon Diseases & Polyps
Condyloma
Constipation
Crohn's & Ulcerative Colitis
Diarrhea
Diverticulitis
Dyspepsia
Dysphagia
Esophageal Disease
Fecal Incontinence
Gallbladder Disease
Gastritis
Gastrointestinal Bleeding
Gastroparesis
H. Pylori
Hemorrhoids
Hepatitis
Indigestion
Inflammatory Bowel Disease
Irritable Bowel Syndrome
Liver Disease
Obesity
Pancreatic Disease & Pancreatitis
Peptic Ulcer Disease
Pilonidal Cyst
Radiation Proctitis
Swallowing Disorders
Capsule Endoscopy (Pill Cam)
Colonoscopy (Screening & Diagnostic)
EGD (Upper Endoscopy)
Enteroscopy (Small & Large Bowel)
Esophageal Dilation
IV Therapy
Office Locations
Primary Location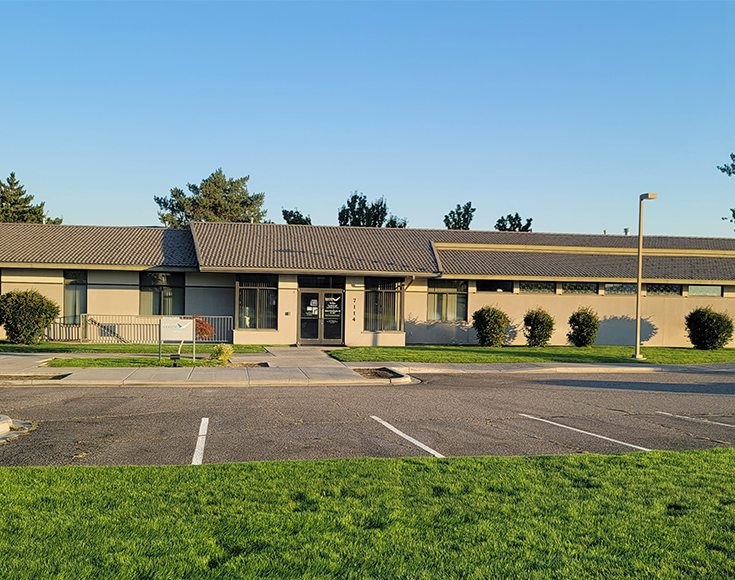 7114 W Hood Pl.
Kennewick, WA 99336
Phone: 509-734-4885
Fax: 509-734-2576
Education
Medical
Rangsit University
Residency
MetroWest Medical Center
Fellowship
Brown University Warren Alpert Medical School
Professional Highlights
Certifications
Board Certified in Gastroenterology
Board Certified in Internal Medicine
Awards & Recognitions
Certificate of First Prize for Excellence in Pharmaceutical Science Study, Chulalongkorn University
Awards for Excellence in Anatomy, Microbiology , Pathology, Pharmacology, and Physiology, College of Medicine Rangsit University
Excellent Medical Graduate Award, Prince Mahidol Foundation
Award for Academic Excellence, College of Medicine, Rangsit University
Humanism Award, MetroWest Medical Center/Tufts University School of Medicine
Isadore Nathan Rosenberg, M.D. Clinical Research Award, MetroWest Medical Center/Tufts University School of Medicine
Poster of Distinction, Digestive Disease Week 2020
Poster of Distinction, Digestive Disease Week 2021
Dean's Excellence in Teaching Award,, The Warren Alpert Medical School of Brown University
Joseph D. DiMase Research Award, The Warren Alpert Medical School of Brown University
Professional Memberships
American Gastroenterological Association (AGA), 2019
American College of Gastroenterology (ACG), 2020
American Neurogastroenterology and Motility Society (ANMS), 2020
American Society for Gastrointestinal Endoscopy (ASGE), 2020