About Rashmi A. Tadiparthi, MD
Dr. Rashmi Tadiparthi graduated with honors from Osmania medical college in Hyderabad, India. She went on to complete Internal Medicine residency at The George Washington University Hospital in Washington, DC. Dr. Tadiparthi is a board-certified Gastroenterologist, having graduated from gastroenterology fellowship at the Kansas University Medical Center in Kansas City, KS. She started her practice in Washington, DC where she was recognized as a Top Doctor by the Washingtonian magazine and received the Rising Star award from Kaiser Permanente. Subsequently, Dr. Tadiparthi has been practicing in Cincinnati where she has consistently been listed as a Top Doctor in Cincinnati Magazine's annual survey of local providers. Dr. Tadiparthi's practice covers all aspects of Gastroenterology, including Colonoscopy and advanced polypectomy, hepatology, anorectal health, hemorrhoids, functional bowel disorders, Women's health and pregnancy-related GI issues. She is an active member of the American Gastroenterology Association. Outside of practicing medicine, Dr. Tadiparthi enjoys spending time with her husband and two kids, movies, hiking, traveling both in the U.S. and internationally.
Conditions & Procedures
Abdominal Pain
Acid Reflux & GERD
Colon Cancer Screening
Colon Diseases & Polyps
Colorectal (Colon) Cancer
Crohn's & Ulcerative Colitis
Fecal Incontinence
Gastrointestinal Bleeding
Hemorrhoids
Indigestion
Inflammatory Bowel Disease
Irritable Bowel Syndrome
Liver Disease
Swallowing Disorders
Bowel Control Therapy
Colonoscopy (Screening & Diagnostic)
EGD (Upper Endoscopy)
Flexible Sigmoidoscopy
Hemorrhoid Treatment & Banding
Office Locations
Primary Location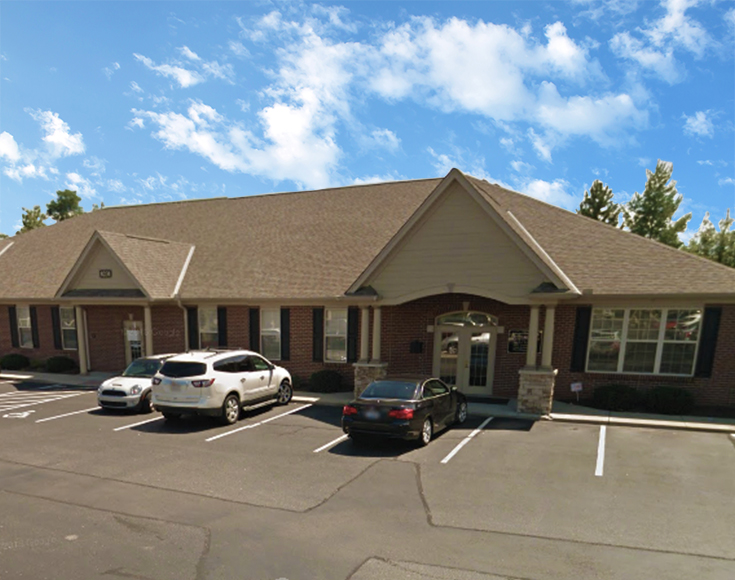 8231 Cornell Rd.
Suite 320
Cincinnati, OH 45249
Phone: 513-794-5600
Fax: 513-587-0470
Additional Locations
7372 Liberty One Dr.
Liberty Township, OH 45044
Phone: 513-751-6667
Fax: 513-682-4186
Procedure Locations
Having a procedure? It may not always be in the same location where you consulted with your doctor. Check with your doctor to make sure you're headed to the right place.
Education
Medical
Osmania Medical College
Residency
George Washington University School of Medicine
Fellowship
University of Kansas Medical Center
Internship
University of Connecticut Health Center
Professional Highlights
Certifications
Board Certified in Gastroenterology
Awards & Recognitions
Cincinnati Magazine Top Doctor
Washingtonian Magazine, Top Doctor
Kaiser Permanente, Rising Star Award
Professional Memberships
American Gastroenterology Association