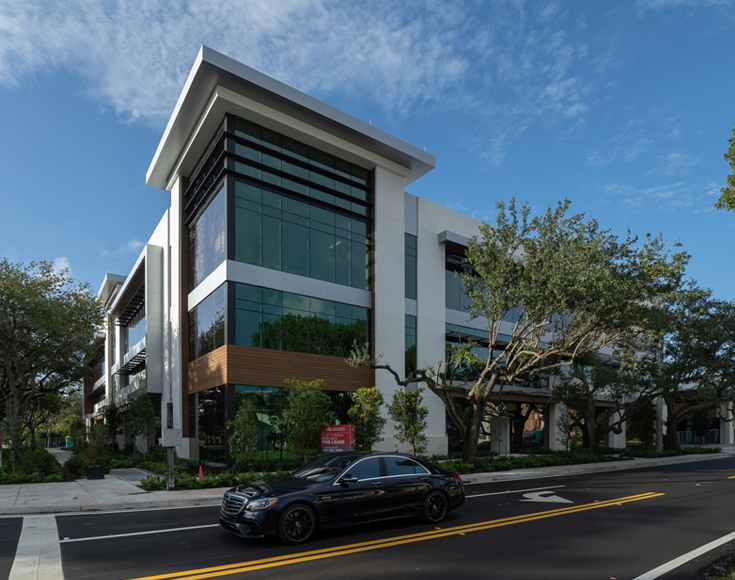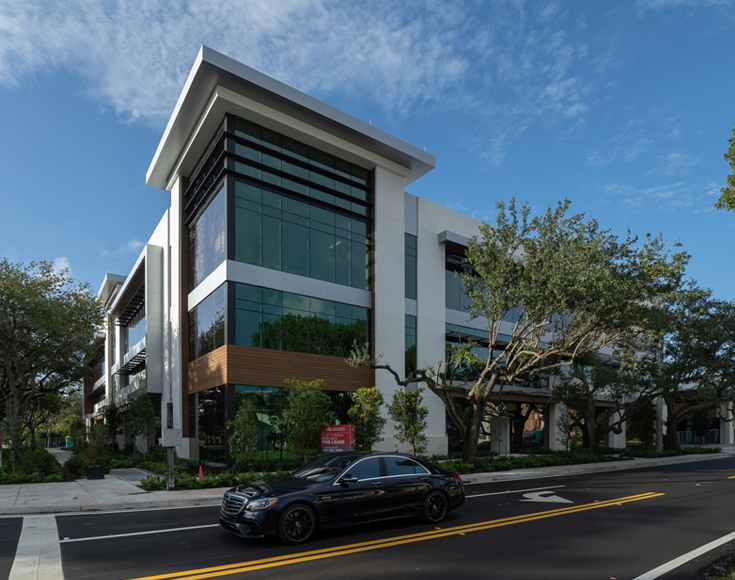 Our Galloway location offers a full array of services under one roof, including GI and liver office appointments with our providers, infusion therapy, ultrasound, CT scan and FibroScan capabilities, a specialty pharmacy, and various testing services. We also offer the Extended Care Program for our patients.
Alternative Colonoscopy Prep Option
Additionally, we offer our patients a comfortable, alternative solution to the traditional colonoscopy prep called HygiPrep. Cleared by the FDA, HygiPrep replaces traditional oral prep for colonoscopy and is performed on the day of the procedure in a clean and comfortable environment. The prep effectively cleans the bowel using a gentle infusion of warm, gravity-flow filtered water. This means patients may forgo many of the elements that make traditional bowel prep inconvenient and uncomfortable, and can experience simple, easy bowel prep for their scheduled colonoscopy. A trained technician provides instruction and is available for support throughout the appointment. HygiPrep takes about one hour.
For more information on this option, please visit https://hygieacare.com/hygieacare-center-miami-fl/ and talk with your doctor.
Conditions & Procedures
Abdominal Pain
Acid Reflux & GERD
Anal Abscess
Anal Fissures
Anal Fistulas
Anemia
Barrett's Esophagus
Biliary Disease
Celiac Disease
Cirrhosis
Clostridium Difficile (C.Diff)
Colitis
Colon Cancer Screening
Colon Diseases & Polyps
Colorectal (Colon) Cancer
Constipation
Crohn's & Ulcerative Colitis
Diarrhea
Diverticulitis
Dyspepsia
Dysphagia
Esophageal Disease
Fecal Incontinence
Gallbladder Disease
Gallstones
Gastritis
Gastrointestinal Bleeding
Gastroparesis
H. Pylori
Hemorrhoids
Hepatitis
Indigestion
Inflammatory Bowel Disease
Irritable Bowel Syndrome
Liver Disease
Pancreatic Disease & Pancreatitis
Peptic Ulcer Disease
Radiation Proctitis
Small Intestinal Disorders
Swallowing Disorders
Capsule Endoscopy (Pill Cam)
Colonoscopy (Screening & Diagnostic)
EGD (Upper Endoscopy)
Endoscopic Ultrasound (EUS)
Enteroscopy (Small & Large Bowel)
ERCP & Stents
Esophageal Ablation
Esophageal Dilation
Esophageal Manometry
Esophageal pH Testing (Bravo)
Esophageal pH Testing (Breath Test)
Flexible Sigmoidoscopy
Hemorrhoid Treatment & Banding
IV Therapy
Liver Biopsies
Nutritional Counseling
PEG Placement
Services
Capsule Endoscopy
Infusion Therapy
Breath Testing
Esophageal Manometry
Nutrition & Weight-loss
Specialty Pharmacy
Ultrasound
CT Scan
FibroScan
Insurance
Advent Health Provider Network - FL
Aetna - FL
Ambetter - FL
Amerigoup Medicaid Healthy Kids
AvMed Health Plans
BlueCross BlueShield of Florida
Bright Health Plan - FL
Cigna
Community Care Plan
Coventry Health Care of Florida
Devoted Health
Dimension Health Inc
Doctors HealthCare Plans, Inc
Evolutions Healthcare Systems - FL
GHI PPO/Emblem
HealthSun Health Plans
Humana
Imagine Health - FL
Innovatus Healthcare (formerly Lee PHO) - FL
Leon Medical Centers Health Plans
Medica Healthcare Plans Inc
Medicare
Medicare Railroad
MultiPlan
MultiPlan - FL
Oscar Health
Preferred Care Partners
Simply Healthcare
Solis Health Plan
Sunshine
TriCare
United Healthcare
Wellcare Health Plans, Inc