About Nizar H. Senussi, MD
Dr. Nizar Senussi prides himself on taking the time to clearly communicate diagnosis and treatment options, addressing both physical and emotional well-being, and staying up-to-date with the latest research and advancements in the field to ensure the highest standard of care. He is committed to performing safe and effective procedures while constantly striving to utilize the most current techniques and technologies available to deliver the best possible outcomes.
Conditions & Procedures
Abdominal Pain
Acid Reflux & GERD
Anal Abscess
Anal Fissures
Anal Fistulas
Anemia
Barrett's Esophagus
Celiac Disease
Cirrhosis
Clostridium Difficile (C.Diff)
Colitis
Colon Cancer Screening
Condyloma
Constipation
Crohn's & Ulcerative Colitis
Diarrhea
Diverticulitis
Dyspepsia
Dysphagia
Esophageal Disease
Fecal Incontinence
Gastritis
Gastrointestinal Bleeding
Gastroparesis
H. Pylori
Hemorrhoids
Hepatitis
Indigestion
Inflammatory Bowel Disease
Irritable Bowel Syndrome
Liver Disease
Obesity
Pancreatic Disease & Pancreatitis
Peptic Ulcer Disease
Radiation Proctitis
Swallowing Disorders
Anoscopy
Colonoscopy (Screening & Diagnostic)
EGD (Upper Endoscopy)
Enteroscopy (Small & Large Bowel)
Esophageal Dilation
Flexible Sigmoidoscopy
IV Therapy
PEG Placement
Office Locations
Primary Location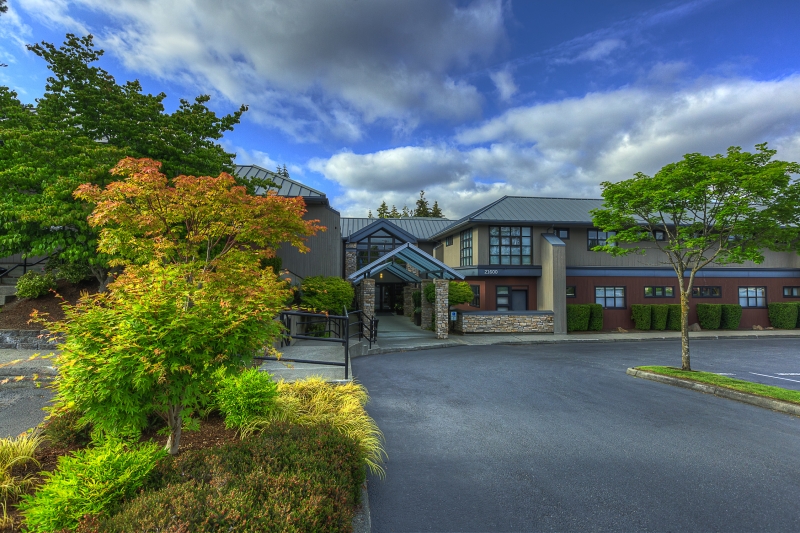 21600 Highway 99
Suite 260
Edmonds, WA 98026
Phone: 425-774-2650
Fax: 425-774-2643
Procedure Locations
Having a procedure? It may not always be in the same location where you consulted with your doctor. Check with your doctor to make sure you're headed to the right place.
Education
Medical
University of Tripoli Faculty of Medicine
Residency
The University of Illinois College of Medicine
Fellowship
University of New Mexico School of Medicine GME
Fellowship
Swedish Medical Center-First Hill Campus
Fellowship
Cleveland Clinic Education Foundation
Professional Highlights
Certifications
Board Certified in Internal Medicine
Awards & Recognitions
Visiting IBD Fellowship Program Scholarship/Grant - Crohn's & Colitis Foundation University of Chicago - 10/2021
Academic Debate Winner - Providence-Swedish Winter Hepatology Symposium Spokane, WA - 12/2017
2nd annual SCOPY (Service Award for Colorectal Cancer Outreach, Prevention & Year-Round Excellence) Award winner American College of Gastroenterology - 10/2016
1st inaugural SCOPY (Service Award for Colorectal Cancer Outreach, Prevention & Year-Round Excellence) Award winner American College of Gastroenterology -10/2015
Professional Memberships
American Gastroenterological Association
American Society for Gastrointestinal Endoscopy
American Association for the Study of Liver Diseases - 2017 to Present
American College of Gastroenterology - 2015 to Present