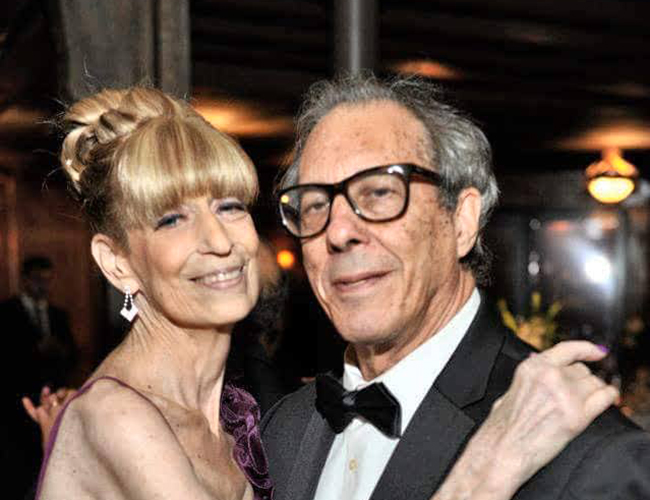 It was 15 years ago when Sharleen Moskowitz was diagnosed with irritable bowel syndrome (IBS), a functional disorder of the gastrointestinal tract that usually affects the lower GI area, which includes the small intestine, large intestine, and colon.
Patients with IBS, like Sharleen, suffer from a variety of symptoms that can occur together or alone but include pain in the abdomen, changes in bowel movements, feeling gassy and/or bloated, chronic diarrhea, or constipation.
For Sharleen, her battle with IBS became quite severe. Her main symptom was constipation which would lead to pain in her abdomen as a result of not being able to have a bowel movement.
"I once went two weeks without using the bathroom," recalls Sharleen. "It was quite excruciating."
"I visited four major hospitals during this time trying to find solutions, but no one could give me answers or guide me on what to do about it."
Sharleen, who worked as a social worker and ran a weekly program for children with autism, provided help and relief to children with special needs and their parents for years. Yet her own personal internal struggle with her IBS went on for years. Some days were good, others were not, but she never could relieve herself of the constipation.
"Even getting my routine colonoscopy required me to do a two-day clean out as opposed to one day," says Sharleen.
Five years ago, Sharleen moved to Florida and knew that she would have to find a gastroenterologist to help her manage her IBS. That is when a dear friend referred her to Dr. Adam Lessne with Gastro Health-Florida.
"I am forever grateful for meeting him," says Sharleen. "I recall being a nervous wreck for my first visit with him. I knew I would have to go over the last 15 years of my life and had no idea how I would do that successfully, imagining that I would be rushed through this appointment."
In fact, the opposite happened. Dr. Lessne spent an hour and a half taking extensive history notes of Sharleen's condition. He then immediately ordered a CAT scan and called Sharleen within two hours to let her know that results were normal before proceeding to explain next steps to Sharleen.
"I never knew what was going on, just that I had pain. He made me feel like a human being and not just another patient. I walked out of his office knowing more about my condition than I had over the past 15 years," says Sharleen.
"Irritable bowel disease is a chronic condition that plagues many individuals," said Dr. Lessne. "Often patients are diagnosed with IBS but are not treated with the optimal treatment. With the proper regimen of diet, medication, and cognitive therapy, you don't have to let IBS control your life".
Dr. Lessne placed Sharleen on a few medications, had her incorporate fiber and probiotics into her daily routine, and put her on the FODMAP diet. FODMAP stands for fermentable oligosaccharides, disaccharides, monosaccharides, and polyols, which are short-chain carbohydrates (sugars) that the small intestine absorbs poorly. The FODMAP diet restricts gluten, fructose, sorbitol, sucrose, and lactose.
"Since I've been under Dr. Lessne's care, I feel so much better," says Sharleen. "I am now able to go to the bathroom every day if not every other day. He is genuine, caring, and knowledgeable. He passes that knowledge on to you as a person."
It has been well documented that stress, anxiety, and depression can increase the gastrointestinal symptoms felt in individuals with IBS. Sharleen admits that during 2020 when the COVID-19 pandemic first hit and individuals were asked to stay home, her IBS flare ups increased.
"The pandemic definitely impacted my stress levels and, as a result, I was experiencing a lot more cramps than I normally would," admits Sharleen. "Now that I have been vaccinated, I feel a lot more relieved."
Today, Sharleen would rather focus on her family than her IBS. She has a husband whom she has been married to for 16 years, three sons, five grandsons, and a new granddaughter whom she will be meeting for the first time now that she feels comfortable traveling again.
"Dr. Lessne gave me back the ability to live my life freely," says Sharleen. "While I will always have IBS, it's now manageable and I'm feeling great!"