Care Philosophy
My biggest philosophy is making a connection with my patient. I want to ensure they feel heard and that they understand that this is a partnership when making decisions. I do complex procedures, so I'm constantly drawing pictures and diagrams so my patients can understand what the anatomy is and plan will be. Ultimately, collaboration between specialites is imperative and my goal is to be my patient's advocate to ensure the least invasive, most productive treatment plan is in place. It's the same care I would expect for any of my family members, because that's who they are to someone else.
About Jessica M. Trevino, MD
Dr. Trevino is a tried-and-true Texan! Born and raised in Texas, she attended Texas Christian University where she graduated in 2000 with her undergraduate degree in Neuroscience. She pursued her medical school degree in 2004 from University of Texas Medical Branch and then attended University of Texas Southwestern for her residency, which she completed in 2007. Dr. Trevino is trained in Advanced Endoscopy, such as ERCP and EUS, including, but not limited to diagnosis and staging of pancreaticobiliary tumors, esophageal and gastric tumors, and rectal tumors. She is also trained in drainage of post operative fluid collections, pancreatic pseudocyst drainage, pancreatic cyst diagnosis, and endoluminal stenting. Her professional interests include cirrhosis management and complications, including gastric varies embolization, EUS guided liver biopsies, celiac plexus block/neurolysis, fiducial placement, complications of acute and chronic pancreatitis, colon cancer screening, Barrett's esophagus, and RFA ablation.
In Dr. Trevino's leisure time, she enjoys traveling and seeing the world! She also enjoys playing tennis and golf and spending her Autumn season watching college football - Go Frogs! Dr. Trevino is bilingual in Spanish and has been listed as a top doctor in Northern Virginia Magazine Top Doctors for 2022.
Conditions & Procedures
Abdominal Pain
Acid Reflux & GERD
Anemia
Barrett's Esophagus
Biliary Disease
Celiac Disease
Cirrhosis
Clostridium Difficile (C.Diff)
Colitis
Colon Cancer Screening
Colon Diseases & Polyps
Colorectal (Colon) Cancer
Constipation
Crohn's & Ulcerative Colitis
Diarrhea
Diverticulitis
Dyspepsia
Dysphagia
Esophageal Disease
Gallbladder Disease
Gastritis
Gastrointestinal Bleeding
Gastroparesis
H. Pylori
Hemorrhoids
Hepatitis
Indigestion
Inflammatory Bowel Disease
Irritable Bowel Syndrome
Liver Disease
Pancreatic Disease & Pancreatitis
Peptic Ulcer Disease
Radiation Proctitis
Swallowing Disorders
Colonoscopy (Screening & Diagnostic)
EGD (Upper Endoscopy)
Endoscopic Ultrasound (EUS)
ERCP & Stents
Esophageal & Colonic Stenting
Esophageal Ablation
Esophageal Dilation
Flexible Sigmoidoscopy
Liver Biopsies
PEG Placement
Office Locations
Primary Location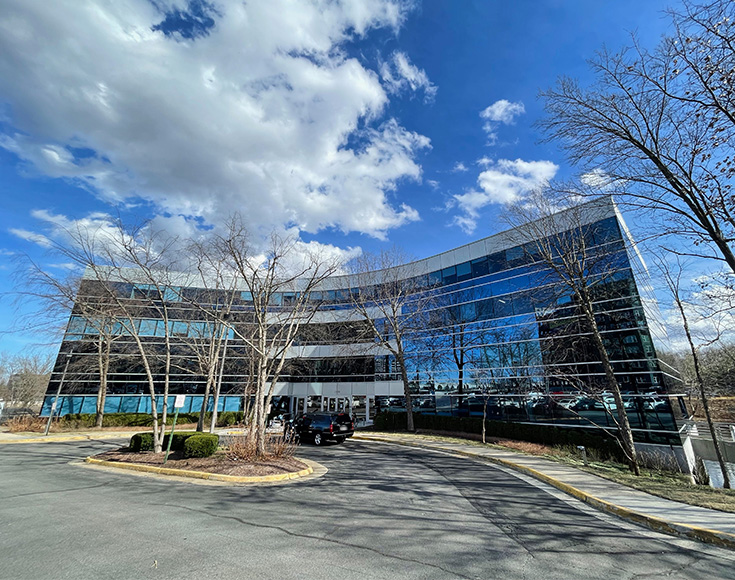 1939 Roland Clarke Pl.
Suite 200
Reston, VA 20191
Phone: 703-435-3366
Fax: 703-782-8833
Procedure Locations
Having a procedure? It may not always be in the same location where you consulted with your doctor. Check with your doctor to make sure you're headed to the right place.
Education
Medical
The University of Texas Medical Branch at Galveston
Residency
University of Texas Southwestern Medical School
Fellowship
University of Alabama Hospital-Birmingham
Professional Highlights
Certifications
Board Certified in Gastroenterology
Awards & Recognitions
Northern Virginia Magazine, Top Doctor
Professional Memberships
American College of Gastroenterology
American Gastroenterological Association
American Society for Gastrointestinal Endoscopy
Texas Society of Gastroenterology and Endoscopy
Women In Endoscopy