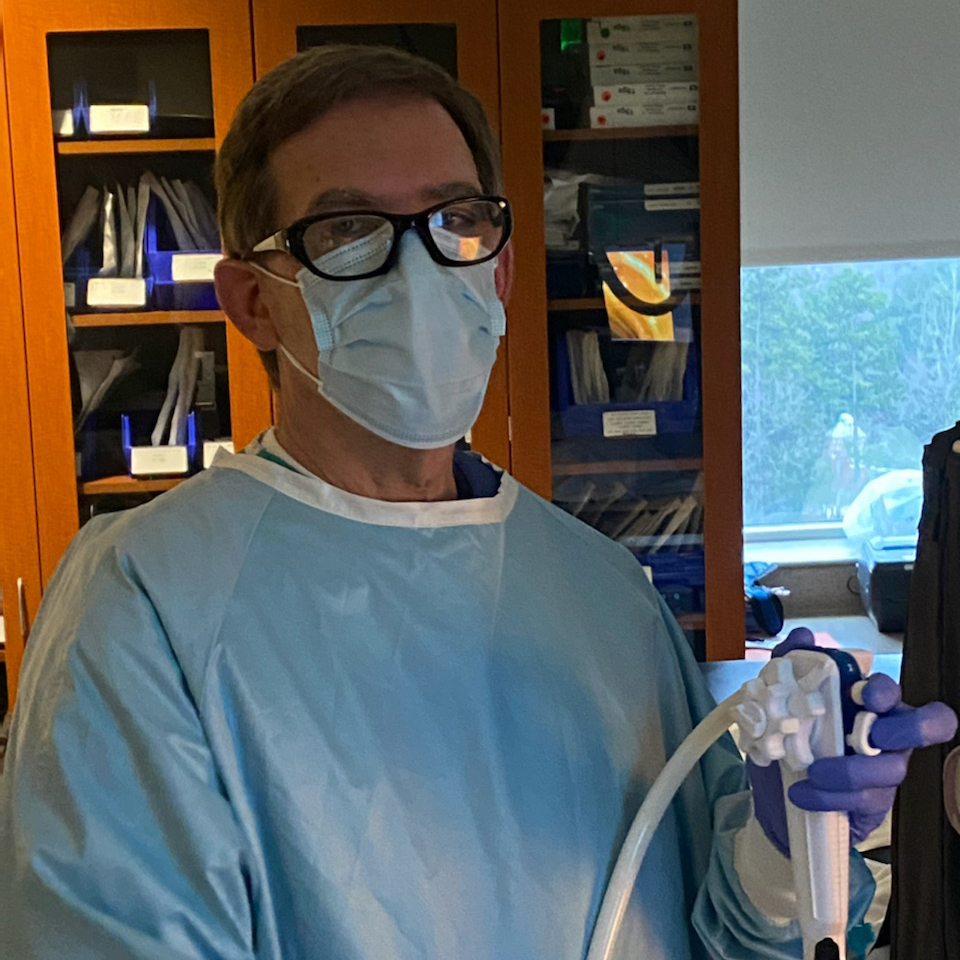 (February 10, 2021 - Birmingham, Alabama) – Gastro Health, a national leading medical group specializing in digestive health, is one of the first institutions in the United States to utilize a new sterile, single-use duodenoscope by Ambu® for endoscopic retrograde cholangio-pancreatography (ERCP) procedures.
Kenneth M. Sigman, M.D., gastroenterologist and advanced endoscopist with Gastro Health - Alabama, became the first physician in the state – and one of the first in the country – to use the technology.
Ambu's aScope™ Duodeno received 510(k) clearance from the Food & Drug Administration (FDA) in July of 2020 and was granted Breakthrough Device Designation, which is given to novel medical devices that have the potential to provide more effective treatment or diagnosis of life-threatening or irreversibly debilitating diseases or conditions.
Utilized in an estimated 600,000 procedures performed annually, duodenoscopes are used for visual examinations of the duodenum – the first part of the small intestine immediately beyond the stomach – and play a key role in the diagnosis and treatment of conditions such as gallstones, pancreatitis, tumors, liver conditions, or cancer in the bile ducts or the pancreas. Duodenoscopes are also used in procedures such as biliary interventions, sphincterotomies, stone removals, and placement of expandable metal biliary stents.
Studies show that, even with the most stringent cleaning procedures, reusable duodenoscopes can pose a risk of cross-contamination among patients. In 2020, the FDA recommended that endoscope manufacturers transition to new and innovative duodenoscope designs, including single-use scopes and components, to help improve cleaning of the complex instruments and reduce contamination between patients. That risk became heightened once COVID-19 increased awareness around patient safety measures.
"A sterile single-use duodenoscope, like the aScope™ Duodeno from Ambu®, greatly reduces concerns about patient cross-contamination, especially in the era of COVID-19," said Dr. Sigman. "In addition, it operates like a conventional duodenoscope and requires no special training, which means it can be immediately used so physicians are able to continue to perform procedures seamlessly with no interruptions to patient care or schedules."
Ambu's aScope™ Duodeno eliminates reprocessing and repairs needed in reusable duodenoscopes, delivers high-definition imaging of mucosa and anatomical structures in the upper GI tract, provides a faster turnaround time to accommodate more patients, precise positioning, a 130-degree wide field view, and eliminates the need to use gases and liquid chemical germicide by products that can impact air and water quality.
"At Gastro Health, our patients are our top priority," said Miles Gresham, M.D., Vice President of Clinical Affairs, Gastro Health - Alabama. "We are committed to using the latest technological advances to help make their experiences as safe and efficient as possible. We are proud to have been one of the first in the country to utilize this new, state-of-the-art technology that reduces risk of infection and allows our doctors and patients to focus on diagnosis and treatment."
Added Dr. Sigman, "Overall, the ability to transfer over to a single-use duodenoscope is a win for both physicians and patients. It allows us to advance patient safety through innovative design and provide the safest and best possible outcomes to our patients."