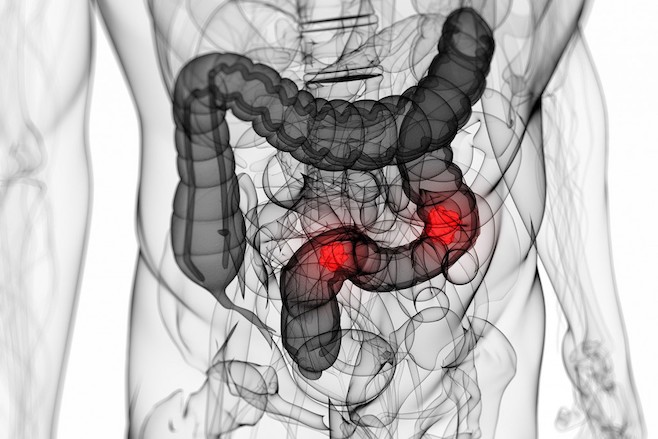 Colorectal cancer (cancer that starts in the colon or rectum) is the third most commonly diagnosed cancer and the second leading cause of cancer death in men and women combined in the United States. The American Cancer Society estimates that 147,950 people will be diagnosed with colorectal cancer in 2020. Out of those:
104,610 will be new cases of colon cancer
43,340 will be new cases of rectal cancer
Screening Methods
"Screening for colon cancer is an important part of routine health care and one of the most successful programs in reducing both the occurrence and death rate of cancer," says Dr. Robert Loudon, gastroenterologist with Gastro Health-Alabama. There are various methods available for colon cancer screening including:

Colonoscopy
The most widely used method of screening is a colonoscopy, which looks to detect polyps. Polyps are small growths on the inside wall of the colon which usually give no symptoms. They grow slowly and take several years to reach a size in which they statistically become at risk to turn into cancers. The purpose of colonoscopy is to find and remove these polyps before they have the chance to turn cancerous. The procedure is to prevent the patient from getting cancer, not just to find it at an early stage.

The length of time to conduct a colonoscopy may take anywhere from 30 to 60 minutes and screening is generally repeated every 10 years if no abnormalities are found and you don't have an increased risk of colon cancer.

"A colonoscopy is presently the gold standard by which all other modalities of colon cancer screening are measured, said Dr. Nelson Garcia, Jr. gastroenterologist with Gastro Health. "However, there are other approved colon cancer screening modalities available for individuals who, in some cases, are unable or unwilling to undergo a colonoscopy."

Virtual Colonoscopy
A virtual colonoscopy is a non-invasive, advanced CT scan of the colon and the rectum that produce multi-dimensional images, allowing physicians to search for polyps or cancer. If abnormalities are found, your doctor will advise you on your next steps.

Fecal Occult Blood Test
A fecal occult blood test (FOBT) is a test used to check for blood in stool samples, which may be an indication of colon cancer or polyps. If a FOBT test is positive, it may require additional testing, including direct examination of the colon as the test can only detect the presence of blood. It does not indicate the potential sources of the blood, which can also be from a stomach ulcer or hemorrhoid.

Flexible Sigmoidoscopy
A flexible sigmoidoscopy checks the lower third of the colon and inner lining of the rectum using a long, flexible tub with a tiny light and camera. The screening test differs from a colonoscopy, which examines the entire colon.


Colon Cancer Risk and Screening Guidelines
Early detection of colon cancer is key to increased survival rates. In 2018, the American Cancer Society Guideline Development Committee updated their guidelines for colon cancer screenings to begin at age 45 for those with higher risk factors such as a strong family history of colon polyps or colon cancer.

There are some families in which colon cancers are quite frequent and in which a clear genetic source has been identified. These individuals should speak to their doctor about more frequent follow up.

It is recommended that everyone have a screening for colon cancer at age 50 and again at regular intervals. African Americans have a higher risk as do people with a family history of inflammatory bowel disease, ulcerative colitis, Crohn's disease, or other cancers.


Screening Frequency
National standards propose that for asymptomatic people with no additional risk factors, a screening should be done at 10-year intervals. If a patient had one or more benign polyp(s) removed, then depending on the size and pathology, it should generally be done again in 3-5 years. If a patient had a malignant polyp removed, it should be done sooner. Again, this might vary as per the physical condition and age of the patient. As so many things are in medicine, many variables exist. Every patient is unique. Speak to your primary physician or your gastroenterologist and ask them about whether a screening colonoscopy is indicated for you.


It's Proven - Screenings Save Lives

A nationwide colon cancer screening program began in the mid-1980s and was promoted by the U.S. Department of Health and Human Services along with multiple medical organizations. The incidence of colon cancer, which began declining with the commencement of the program, plunged an additional 30% in the last decade among Americans 50 years of age and older, as more people had colonoscopies.

As reported in Cancer Statistics, 2020," published in the American Cancer Society's peer-reviewed journal CA: A Cancer Journal for Clinicians, there has been an overall cancer deaths is due to long-term drops in death rates in the 4 most common cancer types: lung; colorectal, breast; and prostate. Colorectal cancer death rates declined 53% from 1980 to 2017 among men and by 57% from 1969 to 2017 among women. This decline has improved due to advances in treatment and early detection proving that screenings can, indeed, save lives.

According to the Centers for Disease Control (CDC), the percentage of U.S. adults aged 50 to 75 years who were up to date with colorectal cancer screening increased 1.4 percentage points, from 67.4% in 2016 to 68.8% in 2018. This represents an additional 3.5 million adults screened for colorectal cancer.


Colon Cancer in Young Adults

While the rate of colon cancer is declining for adults 65 and older, the U.S. – and other countries throughout the world – are experiencing a sharp rise in the disease in young and middle-aged adults. According to the American Cancer Society, there has been an alarming 51 percent increase in colon cancer among those under the age of 50 since 1994 with more than 16,000 people under the age of 50 diagnosed each year.

Younger patients are also more likely to have advanced cases of colon cancer at the time of diagnosis. This means young adults who have a history of colon cancer should start having conversations about screenings with their doctor earlier.