Book an in-office visit or see a gastroenterologist from the comfort of your home.
We have conveniently located offices throughout Miami-Dade, Broward, and Palm Beach Counties, Fort Myers, and the Greater Orlando area. We can help find the best office and doctor for your needs. Please complete the form below and our team will get back to you within one business day or sooner. Thank you!
Our team of board-certified gastroenterologists treat digestive health issues such as:
Crohn's disease
Diverticulitis
Heartburn and reflux
Inflammatory bowel disease (IBD)
Ulcerative colitis
And more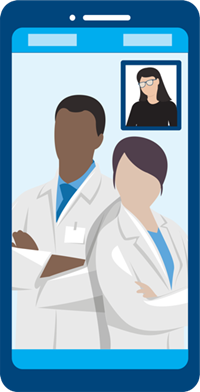 For a telehealth visit, patients need to have access to a smartphone, tablet or computer that has a camera and a microphone.