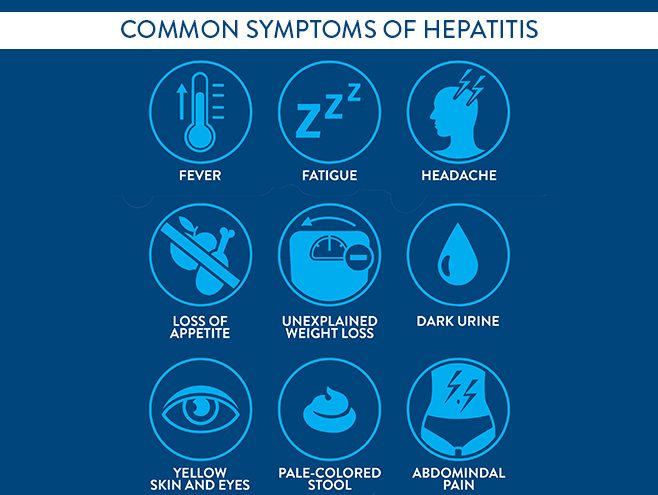 When it comes to Hepatitis C, there is good news and bad news. First, the bad news. Currently there is no vaccine for Hepatitis C. There are an estimated 2.5 million people in the United States infected with Hepatitis C still awaiting diagnosis and treatment.
Now for the good news. With the advent of oral therapy for the Hepatitis C Virus (HCV), Hepatitis C is now considered a curable disease. In the overwhelming majority of patients who are infected, there is a cure rate of over 95%!
One-time universal screening for all adults 18 and over has been advocated and supported by all medical societies and can be done with a routine blood test. It is considered standard of care. When a patient sees their primary care physician or gastroenterologist, they should request a Hepatitis C blood test.
"Chronic Hepatitis C can cause absolutely no symptoms until a person develops advanced liver disease and cirrhosis of the liver, and this process often takes decades," says Jeffrey Schneider, MD, from Gastro Health - Florida. "There are many misconceptions regarding Hepatitis C, with the biggest of these being that there is no treatment for this disease. This is wrong. There have been major breakthroughs in the treatment of Hepatitis C now allowing the majority of patients a chance for cure."
Consulting with a gastroenterologist is an important part of the diagnosis and treatment of Hepatitis C. Treatment will likely slow down and possibly reverse the liver damage, while also reducing the risk for liver cancer. To learn more about Hepatitis, please click here. To make an appointment with a Gastro Health gastroenterologist, please click here.
Related Stories
A New Era for the Treatment of Hepatitis C
On May of 2011, the FDA approved 2 new drugs for the treatment of chronic Hepatitis C.
Read Article
Attention Baby Boomers
CDC issues new guidelines for Hepatitis C screening for the "Boomer" Generation (1945-1965)
Read Article