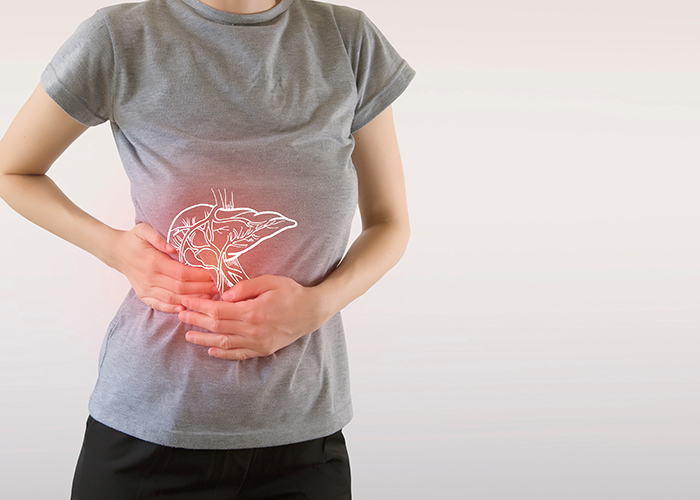 What is NAFLD?
Nonalcoholic Fatty Liver Disease (NAFLD) is the term used for the buildup of extra fat within liver cells in individuals who consume little or no alcohol. This buildup of fat can cause inflammation and fibrosis (scarring) of the liver.
NAFLD is extremely common, and it is recognized as the most common liver disorder in western countries. In the United States, NAFLD affects as many as 1 in 3 adults, and 1 in 10 children. (https://gi.org/topics/fatty-liver-disease-nafld/)
What Causes Fatty Liver?
"The exact cause of Nonalcoholic Fatty Liver Disease is not known," says Flavia D. Mendes, M.D. "However, the main risk factors include obesity, diabetes, high cholesterol, high triglycerides, and high blood pressure."
According to Dr. Mendes, rapid weight loss, poor eating habits, and certain medications may also cause fatty liver even in patients without those primary risk factors.
Initially, NAFLD may not cause serious liver problems. However, as the disease progresses, it can lead to inflammation of the liver tissue, called Nonalcoholic Steatohepatitis (NASH). The persistent inflammation can cause scarring, which ultimately can lead to cirrhosis of the liver. Patients with cirrhosis may develop complications such as liver cancer or liver failure, and may eventually need a liver transplant.
How Will I Know If I Have Fatty Liver?
Fatty liver is usually silent. It causes no signs or symptoms until it is very advanced. It is commonly first noted in routine blood work. If diagnosed early, liver damage can be prevented.
If your doctor suspects a fatty liver, blood tests and imaging may confirm the diagnosis. An ultrasound exam may show fat accumulation in the liver.
"Currently there are non-invasive techniques that allow us to measure the liver stiffness," explains Dr. Mendes. "These simple tests can help determine and monitor for the development of fibrosis, or liver scarring, over time."
In some cases, a liver biopsy may be needed to confirm the diagnosis, or to determine the severity of the disease.
Is There a Cure?
NAFLD cannot be cured, but it can be controlled and prevented. Treatment is focused on diet and exercise, aiming for gradual weight loss and control of associated conditions such as diabetes, high blood pressure and high cholesterol/triglycerides.
Patients diagnosed with NAFLD should strive to maintain a healthy weight, eat a balanced diet, exercise, and limit alcohol intake. Take medications only as directed, and consider consulting with a liver specialist.