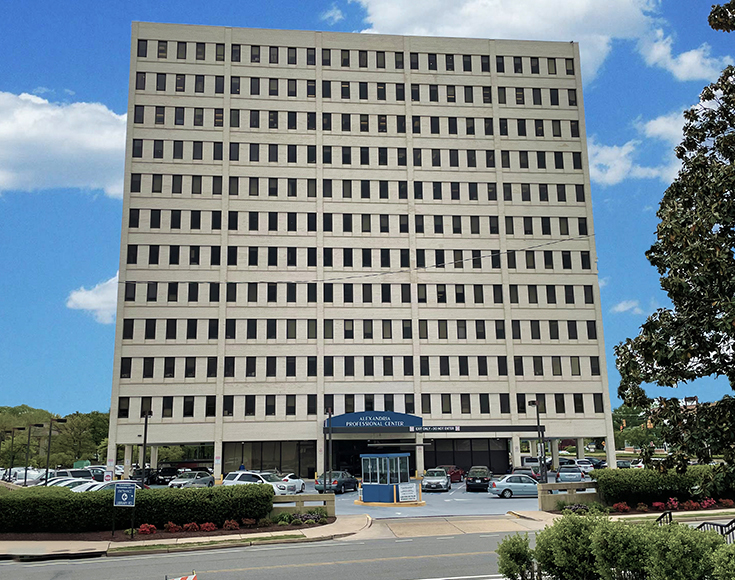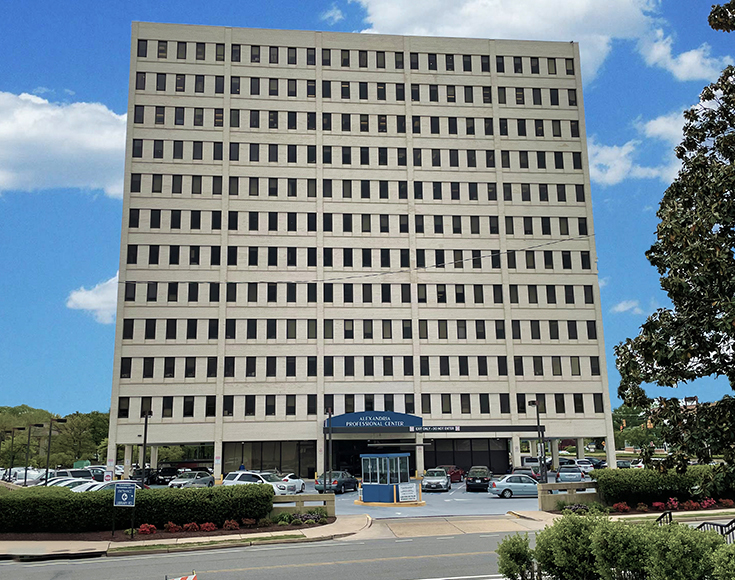 Alexandria - Kenmore
Care Center
Gastro Health's Alexandria – Kenmore care center, formerly Gastroenterology & Hepatology Associates, P.C., is dedicated to providing the highest quality personalized care. The doctors are each recognized leaders in gastrointestinal and hepatology disorders.
Our team of healthcare professionals and dedicated staff strives to provide the highest level of professionalism to each and every patient, building a long-lasting relationship of trust and commitment. It is our hope to pleasantly surprise each and every patient with a high level of service and a mutual respect for each other's lives and valuable time.
The facility also provides state-of-the-art outpatient endoscopic services at The Endoscopy Center, PLLC, which achieved the highest level of recognition as an accredited facility by Accreditation Association for Ambulatory Health Care, Inc.
Forms & Policies
Patient Forms:
Colonoscopy Prep Forms:
Other Procedure Prep Forms:
Medication Refill Policy:
Our policy, regardless of what medication we prescribe, is that we need to see patients at least annually to write prescription refills. It is for the safety of our patients and for continuity of care.
Retirement Notice - Dr. Ronald Barkin
After several decades of dedicated service to the Alexandria community, Dr. Barkin is set to retire at the close of 2023. His retirement plans include spending time between Northern Virginia and San Diego with his wife and dogs as snowbirds. He is ready to travel the world, go scuba diving, and spend more time with family and friends. Although he feels a sense of sadness about parting ways with his patients, he has confidence that they will continue to receive excellent care from his carefully chosen successor, Muhammad Khokhar, MD. If you have any questions, please call our office at 703-823-0333.
Conditions & Procedures
Abdominal Pain
Acid Reflux & GERD
Anal Abscess
Anal Fissures
Anal Fistulas
Anemia
Barrett's Esophagus
Biliary Disease
Celiac Disease
Cirrhosis
Clostridium Difficile (C.Diff)
Colitis
Colon Cancer Screening
Colon Diseases & Polyps
Colorectal (Colon) Cancer
Condyloma
Constipation
Crohn's & Ulcerative Colitis
Diarrhea
Diverticulitis
Dyspepsia
Dysphagia
Esophageal Disease
Fecal Incontinence
Gallbladder Disease
Gallstones
Gastritis
Gastrointestinal Bleeding
Gastroparesis
H. Pylori
Hemorrhoids
Hepatitis
Indigestion
Inflammatory Bowel Disease
Irritable Bowel Syndrome
Liver Disease
Pancreatic Cystic
Pancreatic Disease & Pancreatitis
Peptic Ulcer Disease
Radiation Proctitis
Swallowing Disorders
Anoscopy
Colonoscopy (Screening & Diagnostic)
EGD (Upper Endoscopy)
Enteroscopy (Small & Large Bowel)
ERCP & Stents
Esophageal & Colonic Stenting
Esophageal Ablation
Esophageal Dilation
Flexible Sigmoidoscopy
Hemorrhoid Treatment & Banding
Infrared Coagulation of Hemorrhoids
IV Therapy
PEG Placement
Insurance
Aetna - VA
Aetna Better Health - VA
Anthem - VA
CareFirst - VA
Cigna - VA
Humana - VA
Magellan - VA
Medicare - DC
Medicare - VA
Medicare Railroad - VA
MultiPlan - VA
Optium - VA
TriCare - VA
United Healthcare - VA