Insurances Accepted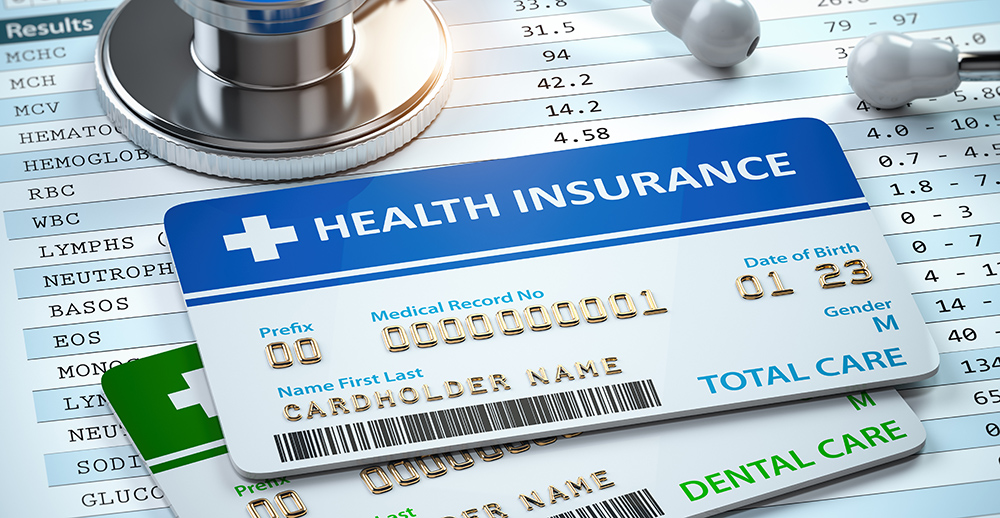 Gastro Health accepts most forms of insurance, including Medicare and Medicare Advantage Plans. Be sure to check with your insurance carrier that the provider you plan to see participates with your specific plan. Our offices can also help determine if you are eligible or have any referral needs prior to your visit.
Please note that the majority our offices do not accept Medicaid. Most providers only carry coverage for hospital emergency cases. Thanks for understanding.
You are responsible for deductibles, co-payments, or co-insurance indicated by your insurance carrier. Be sure to check with your insurance provider to prevent gaps in your coverage.
Aetna Commercial and Medicare Advantage Plans
BCBS Commercial and Medicare Advantage Plans
Cigna Commercial Plans
Cigna Healthspring Medicare Advantage Plans
Humana Commercial and Medicare Advantage Plans
Medicaid
Medicare and Railroad Medicare
Tricare Plans
United Healthcare Commercial and Medicare Advantage Plans
Viva Commercial and Medicare Advantage Plans


| | | |
| --- | --- | --- |
| Advent Health | Adults | Greater Orlando Region |
| Aetna | Adults & Pediatrics | Statewide |
| Allegiance Orlando Health | Adults | Greater Orlando Region |
| AmBetter | Adults | Statewide |
| Amerigroup | Pediatrics | Miami-Dade, Broward, & Palm Beach Counties |
| AvMed | Adults & Pediatrics | Statewide |
| Blue Cross Blue Shield | Adults & Pediatrics | Statewide |
| CarePlus | Colorectal Surgeons only | Miami-Dade County |
| CarePlus | Adults | Greater Orlando Region |
| Cigna | Adults & Pediatrics | Statewide |
| Community Care Plan/Memorial | Adults | Broward & Palm Beach Counties |
| CoreSource | Adults | Greater Orlando Region |
| Coventry | Adults & Pediatrics | Statewide |
| Devoted Healthcare | Adults | Miami-Dade, Broward, & Palm Beach Counties |
| Doctors Healthcare | Adults | Miami-Dade & Broward Counties |
| EHE Health | Adults | Miami-Dade County |
| First Health Network | Adults | Statewide |
| Global TPA | Adults | Fort Myers & Greater Orlando Region |
| Health Sun | Adults | Miami-Dade, Broward, & Palm Beach Counties |
| Humana | Adults & Pediatrics | Statewide |
| Leon | Colorectal Surgeons only | Miami-Dade County |
| Liga Contra el Cancer | Adults | Miami-Dade County |
| Magellan | Pediatrics | Miami-Dade, Broward, & Palm Beach Counties |
| MBCHC | Adults | Miami-Dade County |
| Medica | Adults | Statewide |
| Medicaid | Pediatrics | Miami-Dade, Broward, & Palm Beach Counties |
| Medicare | Adults | Statewide |
| MMM | Adults | Palm Beach County |
| Molina | Pediatrics | Miami-Dade, Broward, & Palm Beach Counties |
| MultiPlan | Adults | Statewide |
| OCMC | Adults | Greater Orlando Region |
| Orange Discount Plan | Adults | Greater Orlando Region |
| Oscar | Adults | Miami-Dade, Broward, & Palm Beach Counties, & Greater Orlando Region |
| Positive Healthcare | Adults | Miami-Dade, Broward, & Palm Beach Counties |
| Preferred Care Partners | Adults | Miami-Dade, Broward, & Palm Beach Counties |
| Prestige | Pediatrics | Miami-Dade, Broward, & Palm Beach Counties |
| Simply Healthcare | Adults & Pediatrics | Miami-Dade, Broward, & Palm Beach Counties |
| Solis Healthcare | Adults | Miami-Dade, Broward, & Palm Beach Counties |
| Sunshine Health | Pediatrics | Miami-Dade, Broward, & Palm Beach Counties |
| TriCare | Adults | Statewide |
| UnitedHealthcare | Adults & Pediatrics | Statewide |
| WellCare | Adults & Pediatrics | Statewide |
| Staywell | Pediatrics | Miami-Dade, Broward, & Palm Beach Counties |

Aetna
BlueCross BlueShield (BCBS)
CareFirst - BCBS
Cigna
Coventry
John Hopkins Healthcare
MAMSI
MDIPA
Medicare
Medicare Advantage Plans
NCAS
Railroad Medicare
Tricare
United Healthcare

AARP
Aetna
Always Health Plan
Blue Cross & Blue Shield
Cigna
Commonwealth Care Alliance
Fallon
First Health
GIC/Unicare
Great West
Harvard Pilgrim Healthcare
MassHealth
Medicare
Medicare Railroad
Medicaid
PHCS
Tricare/Healthnet
Tufts
Tufts Medicare Preferred
United Healthcare
Wellfleet Group, LLC
Wellsense

Aetna
Anthem
Buckeye
CareSource
Cigna
Humana
Medical Mutual of Ohio
Medicare
Ohio Medicaid
Tricare & Tricare Prime
UMR
United Health Care

Aetna
Anthem BlueCross BlueShield
CareFirst BlueCross BlueShield
CareFirst - Maryland
Cigna
First Health/Coventry
Humana
Medicare
UnitedHealthcare
Virginia Health Network
Virginia Medicaid

Aetna
CHPW Apple Health
CHPW Health Essentials Gold/Silver/Bronze
Cigna (Great West)
Community Health Plan (CHP)
DSHS
First Choice
Humana (Choicecare, Humana Veterans/Project HERO)
Labor & Industries
Medicare
Multiplan
Premera Blue Cross
Premera Gold/Silver/Bronze (Heritage Prime, Heritage Signature)
Premera Lifewise Connect (Gold, Silver, Bronze)
Premera MedAdvantage
Private Health Care Systems (PHCS)
Regence Blue Cross/Blue Shield
Regence Gold/Silver/Bronze (Bridgespan)
Soundpath
Tricare/VA
Uniform Medical Plan (UMP)
United Healthcare (AARP, Secure Horizons/Pacificare)