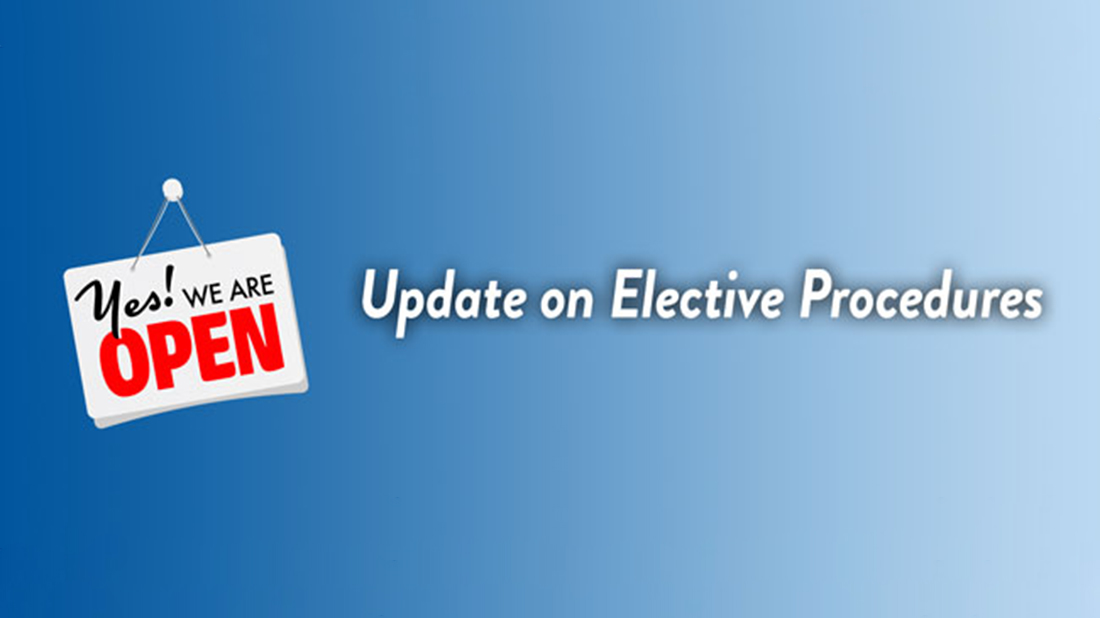 We are pleased to share that, because of all we have done together to flatten the curve, we are now able to offer additional services, including elective procedures. The safety of our patients, providers and teammates remains our priority, and we have developed a thoughtful plan to phase in our services over time. On May 4, our team began reaching out to patients to reschedule procedures that had been postponed due to COVID-19, beginning with those whose health will be most negatively impacted by any further delay in care.
Keeping You Safe
We know you may have concerns about coming to a healthcare facility, and it's important to know we are taking additional measures to ensure our care centers and surgery centers are safe places to receive and provide care. As we begin the process of resuming normal services, we will:
Pre-screen all patients over the phone when confirming appointments to establish if they have any symptoms of COVID-19 or have traveled to an area deemed to have widespread community transmission of the virus. If a patient has symptoms or has traveled to such an area, they will not be seen in the office and will be offered a telehealth appointment.
Screen teammates, patients and visitors once again upon arrival by checking for fever, cough, shortness of breath and flu-like symptoms. We will also ask each person about recent travel or current travel plans to evaluate any risk.
Ask patients to wait to be seen in their cars, in some cases.
Limit the number of procedures per day in order to allow for social distancing and thorough cleaning of each room between patients.
Require everyone to wear a mask or covering over their nose and mouth at all times. If a patient arrives to an appointment without a face cover or mask, they cannot be seen. Providers will wear Personal Protective Equipment (PPE), including, but not limited to, gowns, aprons and gloves when appropriate to keep them and our patients safe. Providers will continue to practice strict hand hygiene.
Clean all frequently-touched surfaces often, including keyboards, workstations, countertops and doorknobs. We have removed frequently touched items such as magazines and televisions. To reduce unnecessary touching of surfaces, doors will remain open whenever appropriate.
Arrange chairs six feet apart in the waiting room to allow for social distancing.
Not permit visitors to accompany patients unless medically necessary.
Receive co-pays and other advance payment over the phone to limit personal interaction once inside our facilities.
As we establish our new normal, we will work with the Centers for Disease Control (CDC), the Centers for Medicare and Medicaid Services (CMS), the American Society for Gastrointestinal Endoscopy (ASGE) and our local and state officials to ensure we are following the most up-to-date guidelines.
Questions
We are eager to see you again soon. If you have any questions or would like to learn more about what we are doing to safely and responsibly resume services, please call our office.