(MIAMI, November 15, 2019) — Gastro Health, a leading medical group specializing in digestive health, announced its expansion into the Mid-Atlantic with the acquisition of a Fairfax, Virginia-based practice, Gastroenterology Associates of Northern Virginia (GANV).
Since 1998, GANV has grown in provider number and scope of services to become the largest and most comprehensive GI group in the region. GANV combines clinical expertise with state-of-the-art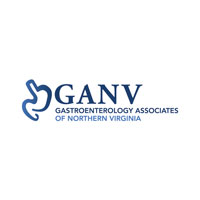 technology and a personalized approach to care to ensure diagnostic accuracy and the most effective treatment for its patients.
The team of 18 physicians, 8 physician assistants and 60 support staff provide services in four outpatient clinic locations. As part of a comprehensive service offering, GANV recently introduced a health and wellness program to meet the unique needs of patients who are obese or living with chronic health conditions.
"We are thrilled to partner with Gastroenterology Associates of Northern Virginia," said Joseph Garcia, Gastro Health CEO. "Their emphasis on quality care and the patient experience closely align with our mission. GANV is a well-respected group that will serve as our platform in the Mid-Atlantic."
GANV physicians hold clinical faculty appointments at George Washington University and participate in training gastroenterology fellows and medical residents. They also serve in a variety of leadership roles in area hospitals and on medical advisory boards.
"Collaboration has always been a critical factor in our success. Now more than ever, physicians need to come together to remain viable in the rapidly changing healthcare environment and continue delivering the best patient care possible," said Ahmed Hegab, M.D., GANV Medical Director. "Our partnership with Gastro Health will foster continued collaboration with leading practices in the market and give us the resources we need to grow."
With the acquisition, Dr. Hegab will serve as Vice President of Clinical Affairs, Virginia, and Teresa Strausbaugh will serve as the Division Vice President of Operations.
About Gastro Health
Gastro Health is one of the leading gastroenterology groups in the United States. Gastro Health strives to provide outstanding medical care and an exceptional healthcare experience. The Gastro Health care teams utilize technology, clinical expertise, and compassionate care to provide a personalized approach to digestive health and overall wellness. Learn more at GastroHealth.com.
Media Contact
Shannon Zemantauski, Director of Marketing
305-351-8126
SZemantauski@GastroHealth.com