Gastro Health, a leading medical group specializing in digestive health, today announced the acquisition of Puget Sound Gastroenterology, a gastroenterology group based in Seattle, Washington.
Puget Sound Gastroenterology (PSG) has served the Puget Sound region for more than 25 years. Established from the merger of three premier gastroenterology groups in the area in 2004, PSG has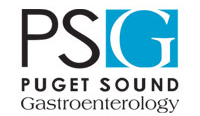 long recognized the value of strong partnerships. Seattle Gastroenterology Associates (in Northgate and Fremont), Digestive Disease Center (in Edmonds), and Eastside Gastroenterology (in Kirkland) formed to create Puget Sound Gastroenterology, which strives to deliver comprehensive, cost-effective and medically-appropriate digestive care to patients and referring physicians in the community.
"We're proud to partner with the team at Puget Sound Gastroenterology," said Gastro Health CEO Joseph Garcia. "Their local efforts to collaborate and create a premier practice showcase their commitment to patient care, which closely aligns with our mission."
Puget Sound Gastroenterology's group of 24 physicians specialize in gastroenterology, hepatology and internal medicine. The team also includes advanced registered nurse practitioners, registered nurses, and additional clinical and non-clinical support staff providing services in Edmonds, Kirkland, Seattle/Fremont and Seattle/Northgate. The acquisition includes Puget Sound's four ambulatory surgery centers located throughout the area. Rachel Todd, PSG's Chief Executive Officer, will continue to manage the practice's operations as she assumes the new role of Division Vice President of Washington.
"For more than 40 years, physicians at Puget Sound Gastroenterology have provided the highest quality, individualized patient care, and have been recognized for this by both their patients and peers," said Steven T. Lewis, M.D., PSG's Board President. "We are excited to become a part of Gastro Health, which brings us highly-developed information technology and unmatched business and clinical analytics. This allows us to expand and develop our capacity to address gastrointestinal healthcare across our region, as well as enhance our care of patients as individuals."
"Health care is changing," said Russ Arjal, M.D., PSG's Board Vice President. "Our new partnership helps ensure we will remain a strong, premier practice no matter what's on the horizon."
Financial Advisor
Coker Capital served as the exclusive financial advisor to Puget Sound Gastroenterology. Terms of the transaction were not disclosed.
About Gastro Health
Gastro Health is one of the leading gastroenterology groups in the United States. Gastro Health strives to provide outstanding medical care and an exceptional healthcare experience. The Gastro Health care teams utilize technology, clinical expertise, and compassionate care to provide a personalized approach to digestive health and overall wellness.
Media Contact
Shannon Zemantauski, Director of Marketing
305-351-8126
SZemantauski@GastroHealth.com
The online jsBeautifier program can organize your JavaScript code, even if it is unreadable.