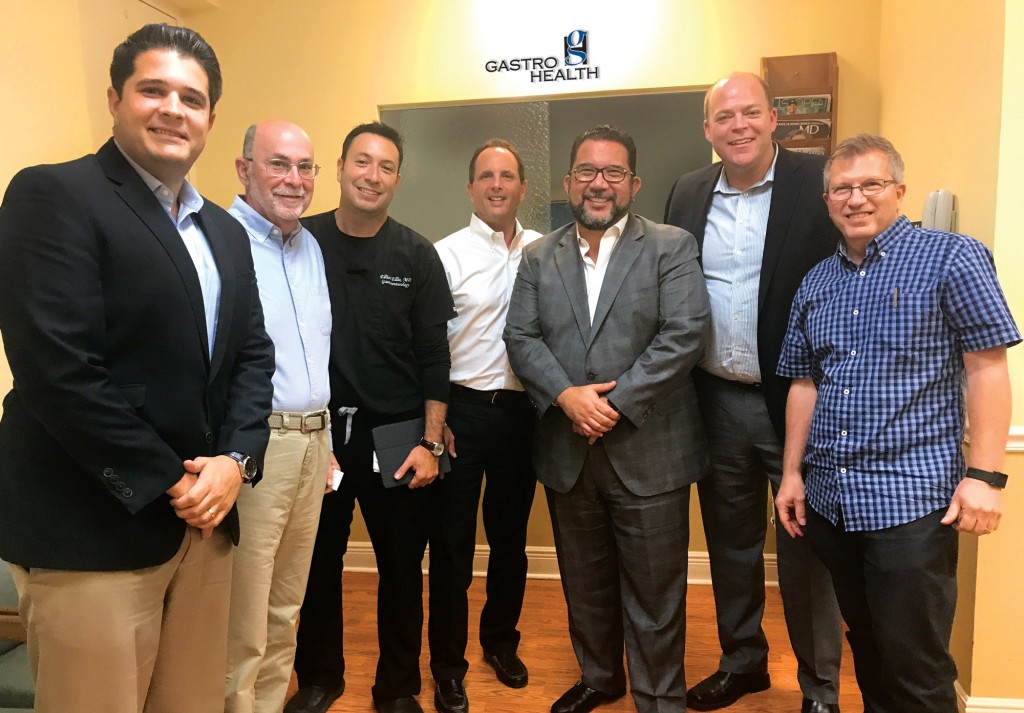 (Miami, Florida – October 6, 2017) – Gastro Health, LLC has acquired the practice of Digestive Center of the Palm Beaches specializing in colon cancer screening and gastroenterology. The acquisition marks Gastro Health's fourth office in Palm Beach County and sets the bar even higher, as the company grows in new geographic markets and is poised for tremendous growth throughout the state, and the country. Digestive Center of the Palm Beaches currently serves patients in three locations within Palm Beach, Florida: 1117 N. Olive Ave., West Palm Beach, FL, 3375 Burns Road, Palm Beach Gardens, FL, and 12957 Palms West Drive, Loxahatchee, FL.
The practice is comprised of four physicians, as well as one nurse practitioner. The office will become Gastro Health's 29th location. Led by Jeffrey S. Wenger, M.D., providers for this practice include Sidney Neimark, M.D., F.A.C.P., Salvatore Senzatimore Jr., M.D., and Elliot Ellis, M.D., F.A.C.P. All four physicians have had board certifications with the American Board of Internal Medicine as well as the ABIM/Gastroenterology and many hold privileges at the hospitals in the area, such as Good Samaritan, Palm Beach Gardens Medical Center, and St. Mary's Medical Center.
Digestive Center of the Palm Beaches Health will continue to provide high quality outpatient consultative care for the broad range of digestive diseases and conditions as well as procedures such as colonoscopies and upper GI Balloon endoscopies in our convenient outpatient endoscopy center.
"Having the talented doctors from Digestive Center of the Palm Beaches join the Gastro Health family is yet another accomplishment we are very proud of," said Gastro Health CEO, Alejandro Fernandez. "This is our fourth acquisition in the Palm Beach area and is just the beginning for Gastro Health's continuous growth."
"At Digestive Center of the Palm Beaches, it is important to us that the patients receive excellent medical care as well as, a great overall experience," said Dr. Jeffrey S. Wenger. "By becoming part of Gastro Health, one of the most recognized and fastest growing gastroenterology groups in the country, our patients will now benefit from the additional resources we will be able to provide."
By joining Gastro Health, the group will be able to offer even more patients the safe and affordable gastrointestinal care they need. All of Gastro Health's care centers are equipped with the latest state-of-the-art technology to ensure the best outcomes possible for each individual patient as well as an in-house pharmacy which can dispense medications at a fraction of the cost.