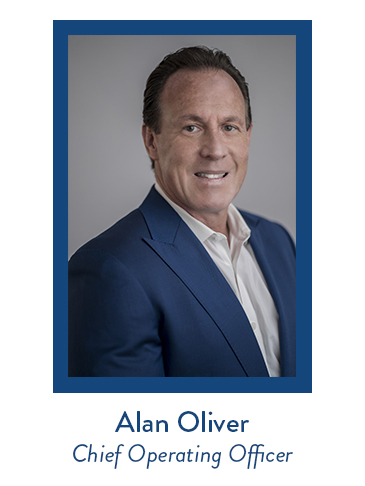 Alan Oliver has been named chief operating officer for Gastro Health, a national leading medical group specializing in digestive and liver health. His appointment became effective on May 2, 2022.
A career focused on maximizing business operations and leading mergers and acquisitions, as well as organic growth, has led Oliver very naturally to Gastro Health which has experienced unprecedented national growth and expansion in the gastroenterology sector over the last five years.
As part of the Gastro Health leadership team, Oliver will build upon the rapid development the company has already achieved by overseeing all aspects of business operations and optimization, as well as setting strategies and action plans in place for the company. He will collaborate closely with other members of the Gastro Health leadership team to develop, implement, and manage operational strategies, systems, and programs to drive optimum performance in their practices nationwide.
"Alan will be an extraordinary leader for Gastro Health's mission to provide outstanding medical care and an exceptional healthcare experience," said Gastro Health CEO Joseph Garcia. "His strong proven record of operational excellence will help identify areas ripe for growth, expand upon our initiatives, and help integrate uniformed business platforms throughout our practices to better serve our growing population of patients."
Alan's leadership acumen and healthcare operations expertise make him a natural match for Gastro Health and its upward trajectory. During his distinguished career, Alan spent 22 years with Mednax where he held several roles there including serving as chief operating officer, as well as chief financial officer, chief administrative officer, and president of their national medical group.
"I am very excited to be part of the national team of exceptional operational executive leaders at Gastro Health," said Oliver. "I look forward to helping accelerate the strategic actions that have been outlined to invigorate growth across the company on a national level."
Oliver graduated Summa Cum Laude with a bachelor's degree in business administration in accounting from Temple University and a master's degree in accounting and finance with a minor in health services administration from Nova Southeastern University. His professional affiliations include memberships within the Florida Hospital Association Political Action Committee, American College of Healthcare Executives, and Healthcare Financial Management Association.