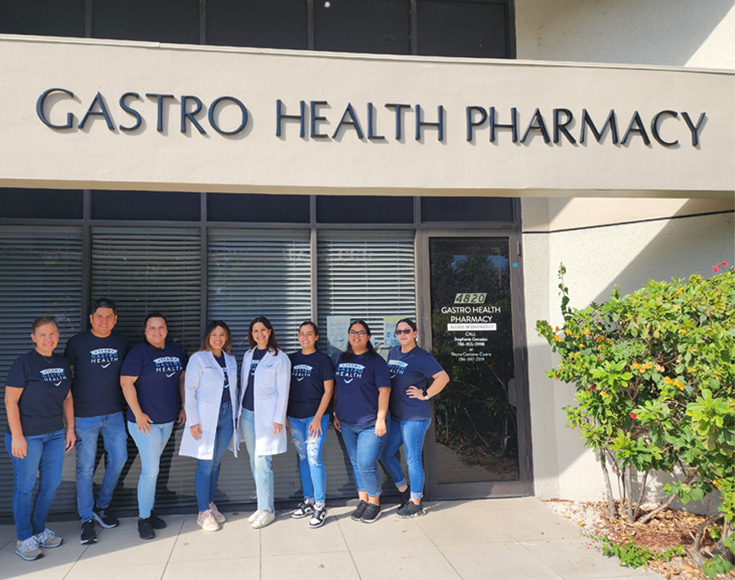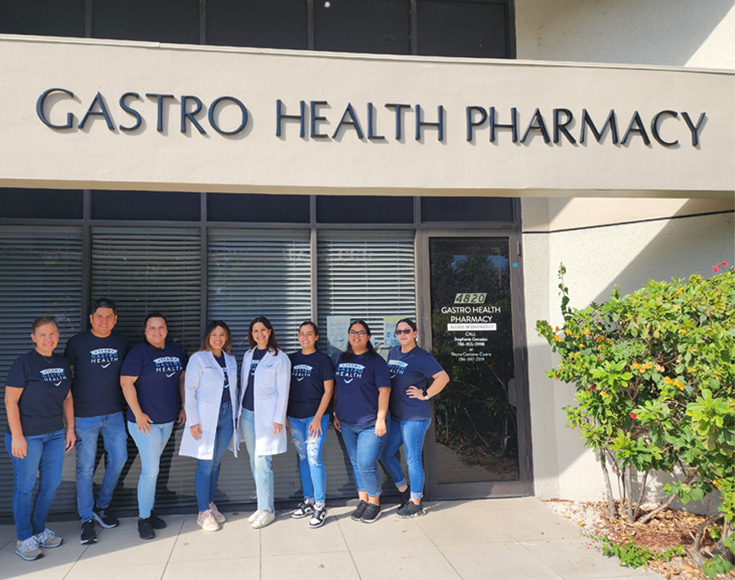 Specialty Pharmacy
Specialty Pharmacy
Gastro Health offers its own specialty pharmacy for the convenience of our Florida patients. Our goal is to ensure our patients receive the most effective and affordable medications in a timely manner.
Our specialty pharmacy offers a convenient courier and mail service to deliver prescriptions directly patient's home or physician's office, at no additional cost anywhere within the state of Florida.
We understand that insurance can be confusing. That's why our staff is prepared to help process prior authorizations, and even coordinate with manufacturer copay savings plans and patient assistance programs to reduce out-of-pocket costs related to copays*.
Gastro Health's specialty pharmacy also offers education for patients on medication administration and resources for injection training.