Gastro Health is a leading medical group made up of physicians and advanced practitioners specializing in the treatment of gastrointestinal disorders, nutrition, and digestive health.
We offer complete care of the digestive system. That means when a patient with gastrointestinal concerns makes an appointment at Gastro Health, everything from the evaluation to treatment, including surgery, happens under the care of a Gastro Health medical professional.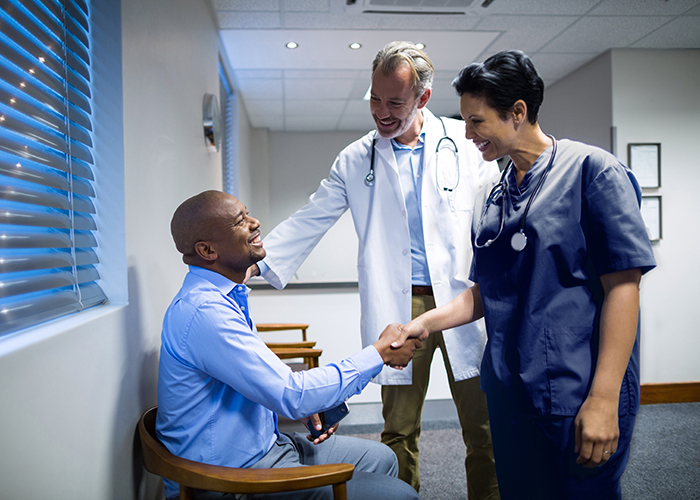 Some of our additional services include:
Colorectal surgery
In-house infusion suites
Diagnostic studies
Medical nutrition therapy
Pharmacy
Weight loss and nutrition
Our team of board-certified physicians, physician assistants, nurse practitioners, nutritionists, and technicians combine their clinical expertise and experience to provide patients with quality medical and preventive care.
Gastro Health physicians are involved in clinical research and medical education, allowing them to provide patients with the latest techniques and treatments all under one medical group.
With office locations, endoscopy centers, and affiliations with premier hospitals, there is always a Gastro Health physician nearby in the markets we serve.
We take pride in improving our patients' quality of care and ensuring an excellent healthcare experience. Gastro Health seeks to continuously improve the health of our patients and the personal service we render both to them and the medical community through teamwork and compassionate care.
Our Mission and Core Values
Our mission is to provide outstanding medical care and an exceptional healthcare experience. Gastro Health is built on our Core Values of Compassion, Collaboration, Integrity, Empowerment, Accountability, Continuous Improvement, and Positive Attitude.