Gastro Health is committed to offering our patients the highest quality and most comprehensive care you would expect from our experts in gastroenterology. We believe our clinical research is a critical extension to our practice, allowing our physicians to offer cutting-edge therapies to our patients and the community.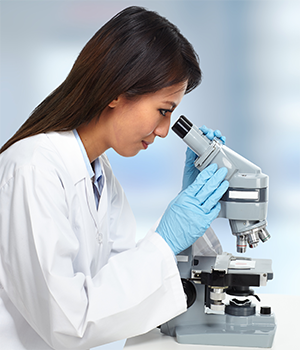 Gastro Health Research is a multi-specialty research facility involved in clinical research evaluating new investigational and existing medications, as well as medical devices. We believe that providing patients with alternatives for therapy, quality care, and education are important aspects of patient care.
Located in Alabama, Florida, Maryland, Massachusetts, Ohio, and Virginia, Gastro Health Research has conducted over 1,000 gastroenterology and liver clinical trials over the past 3 decades. The research department has participated in several pivotal trials that have led to approval and marketing of new treatments for Crohn's Disease, Ulcerative Colitis, Irritable Bowel Syndrome, GERD, Hepatitis B and Hepatitis C, Duodenal and Gastric Ulcers and for the eradication of H. Pylori. A few of the notable landmark studies are the Remicade® (Infliximab) protocol (led by Dr. Michael Safdi) and Humira® (Adalimumab) protocol (led by Dr. Alan Safdi), both for the treatment of Crohn's Disease, Ulcerative Colitis and Rheumatoid Arthritis. Dr. Mark Jonas and Dr. Ravi Ravinuthala have been the Principal Investigators for liver studies with innovative trials for the treatment of Hepatitis B and C and NASH/NAFLD.
For more information or to see what studies are available in your area, speak to your doctor or call 513-872-4549.
Clinical research studies are part of clinical research and at the heart of all medical advances. Clinical research studies look at new ways to prevent, detect, or treat diseases.

Clinical research is designed to collect information to prove a medication or device is safe and effective. When a pharmaceutical company has a new investigational medication or one already approved for a new condition or dosage, clinical research is used as an investigational method.

Clinical research is conducted nationwide and requires a special commitment and reputation in the medical field. Medical centers that conduct clinical research employ highly skilled physicians with first-rate status and medical proficiency. Study coordinators conduct the clinical research study under the physician's supervision. Together, they form the research team and provide details about your medical condition and various treatment options.

Natural history studies provide valuable information about how disease and health progress.
Screening trials test the best way to detect certain diseases or health conditions.
Diagnostic trials determine better tests or procedures for diagnosing a particular disease or condition.
Treatment trials test new treatments, new combinations of drugs, or new approached to surgery or radiation therapy.
Quality of life trials explore and measure ways to improve the comfort and quality of life with a chronic illness.

When you choose to participate in a clinical research study, you become a part of the advancement of medicine for all. Your reasons for enrolling in a study may vary. Sometimes traditional treatments may not be appropriate for your condition, or your physician feels your participation could be beneficial. Regardless of the reasons, discuss why your Gastro Health physician has asked you to consider participating in a clinical research study.

Speak to our team to see which studies are available in your area. We can help review the criteria to see if you're eligible and send you the study enrollment form.

Before enrolling, you will receive an Informed Consent Form, which will explain your rights as a participant. If you decide not to participate, you will not be penalized, nor will your standard of care be affected. It is important to understand that participation in any Gastro Health clinical research study is voluntary.