About Tito Velasquez, PA-C
A healthy gut requires the right nutrition. Aside from diagnostic tests and medications, I teach patients how to adopt healthier eating habits to manage their conditions. Research proves that plant-based, whole foods that are rich in fiber build a diverse and healthy microbiome that promotes long-term health benefits. Though it is confusing to navigate all the information we are bombarded with ranging from probiotics and supplements to trendy diets like paleo, keto, vegan, or intermittent fasting, I like to find innovative ways to break down research-based, scientific findings into simple concepts that patients can easily understand and apply to their daily life. In this way, I have found that patients are more engaged and motivated to optimize their health by using food as a form of medicine.
I was formally trained in nutrition science for 4 years to become a Registered Dietitian. As a clinician I used Medical Nutrition Therapy to treat acute and chronic conditions. Later I obtained two advanced Board Certifications in pediatric nutrition and in nutrition support. Working at an academic hospital, I also conducted clinical research studies, trained students to become clinicians, and even volunteered as a peer-reviewer for the scientific Journal of Nutrition in Clinical Practice. In 2019 I obtained my Masters of Science as a Physician Assistant to expand my scope of practice and apply my knowledge of nutrition in the context of digestive and liver disease. I am particularly interested in the role nutrition plays on
Inflammatory Bowel Disease (IBD) and I am confident that a patient's quality of life and long-term outcomes can be significantly improved with the right nutrition.
Conditions & Procedures
Abdominal Pain
Acid Reflux & GERD
Anemia
Barrett's Esophagus
Biliary Disease
Celiac Disease
Cirrhosis
Clostridium Difficile (C.Diff)
Colitis
Colon Cancer Screening
Colon Diseases & Polyps
Colorectal (Colon) Cancer
Constipation
Crohn's & Ulcerative Colitis
Diarrhea
Diverticulitis
Dyspepsia
Dysphagia
Esophageal Disease
Fecal Incontinence
Gallbladder Disease
Gastritis
Gastrointestinal Bleeding
Gastroparesis
H. Pylori
Hemorrhoids
Hepatitis
Indigestion
Inflammatory Bowel Disease
Irritable Bowel Syndrome
Liver Disease
Pancreatic Disease & Pancreatitis
Peptic Ulcer Disease
Radiation Proctitis
Swallowing Disorders
Office Locations
Primary Location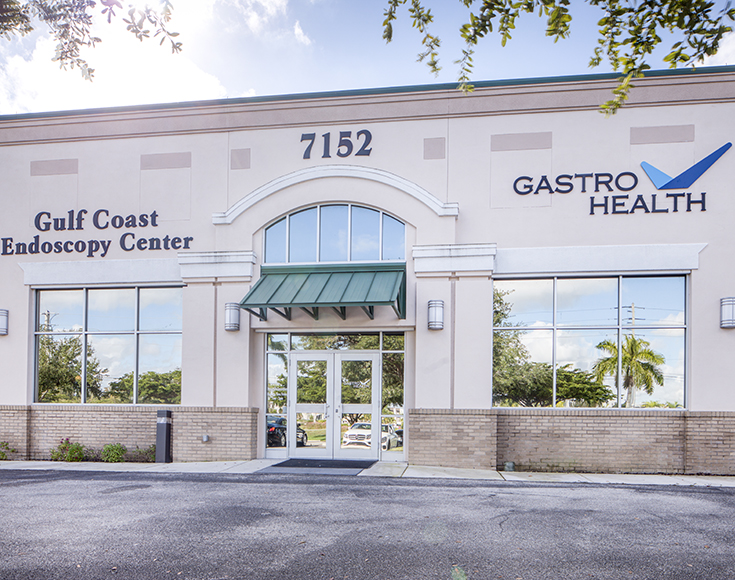 7152 Coca Sabal Ln.
Fort Myers, FL 33908
Phone: 239-939-9939
Fax: 239-931-5060
Education
Medical
Northwestern University
Professional Highlights
Certifications
Board Certified in Physician Assistant
Awards & Recognitions
PAEA Future Educator Fellow (2017-2018)
Editor​‐in‐chief for the Pediatric Nutrition Newsletter at Texas Children's Hospital (2015-17)
Peer​‐reviewer for the Journal of Nutrition in Clinical Practice (2016-17)
Co-author of the "​Pediatric Nutrition Reference Guide" 11th Ed (2016)
Recipient of Kris and Savitri K. Kamath Scholarship (2011); Martin Luther King Scholarship (2010); Van Doren Scholarship (2008); Laurette Kirstein Scholarship (2008).
Professional Memberships
Academy of Nutrition and Dietetics (AND)
American Society of Parenteral and Enteral Nutrition (ASPEN)
Physician Assistant Education Association (PAEA)
American Academy of Physician Assistants (AAPA)