About Robin L. Korin, CRNP
Robin Korin, MS, CRNP, is an adult-geriatric nurse practitioner at our Annapolis care center. She is determined to help patients improve their gastrointestinal health and experience a better quality of life.
Robin graduated from the West Virginia University School of Nursing in Morgantown, West Virginia. She went on to earn her Master of Science in Nursing as an Adult-Geriatric Nurse Practitioner from George Mason University in Fairfax, Virginia.
Prior to joining our team, Robin worked at a large Gastroenterology practice in Alexandria, Virginia, for two and a half years. She also has experience in primary care and hospital settings. Her areas of special interest include inflammatory bowel disorder, gastroesophageal reflux disorder, and women's GI issues.
When she is not caring for patients, Robin enjoys spending time with her husband, two young children, and their French bulldog. She is an avid Pittsburgh Steelers and West Virginia Mountaineers fan.
Conditions & Procedures
Abdominal Pain
Acid Reflux & GERD
Anal Fissures
Anemia
Barrett's Esophagus
Biliary Disease
Celiac Disease
Cirrhosis
Clostridium Difficile (C.Diff)
Colitis
Colon Cancer Screening
Colon Diseases & Polyps
Colorectal (Colon) Cancer
Constipation
Crohn's & Ulcerative Colitis
Diarrhea
Diverticulitis
Dyspepsia
Dysphagia
Esophageal Disease
Fecal Incontinence
Gallbladder Disease
Gastritis
Gastrointestinal Bleeding
Gastroparesis
H. Pylori
Hepatitis
Indigestion
Inflammatory Bowel Disease
Irritable Bowel Syndrome
Liver Disease
Pancreatic Disease & Pancreatitis
Peptic Ulcer Disease
Swallowing Disorders
Office Locations
Primary Location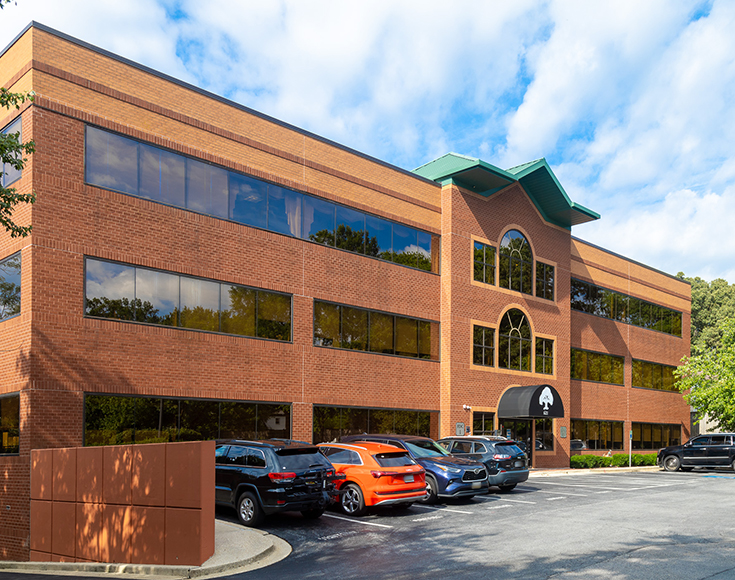 621 Ridgely Ave.
Suite 201
Annapolis, MD 21401
Phone: 410-224-4887
Fax: 410-224-1428
Additional Locations
2401 Brandermill Blvd.
Suite 330
Gambrills, MD 21054
Phone: 410-224-4887
Fax: 410-224-1428
Education
Medical
George Mason University
Professional Highlights
Professional Memberships
American Association of Nurse Practitioners

American College of Gastroenterology