About Mohamed A. Sultan, MD
Dr. Sultan is currently only seeing inpatients at our affiliated hospitals. After seeing Dr. Sultan, patients can follow up with any other gastroenterologist in our practice for an office visit.
Conditions & Procedures
Abdominal Pain
Anal Abscess
Anal Fissures
Anal Fistulas
Barrett's Esophagus
Biliary Disease
Celiac Disease
Clostridium Difficile (C.Diff)
Colon Cancer Screening
Colon Diseases & Polyps
Colorectal (Colon) Cancer
Constipation
Crohn's & Ulcerative Colitis
Diarrhea
Diverticulitis
Dyspepsia
Dysphagia
Esophageal Disease
Fecal Incontinence
Gallbladder Disease
Gastritis
Gastrointestinal Bleeding
Gastroparesis
H. Pylori
Hemorrhoids
Hepatitis
Indigestion
Inflammatory Bowel Disease
Irritable Bowel Syndrome
Liver Disease
Pancreatic Disease & Pancreatitis
Peptic Ulcer Disease
Radiation Proctitis
Swallowing Disorders
Anoscopy
Capsule Endoscopy (Pill Cam)
Colonoscopy (Screening & Diagnostic)
EGD (Upper Endoscopy)
Enteroscopy (Small & Large Bowel)
ERCP & Stents
Esophageal & Colonic Stenting
Esophageal Ablation
Esophageal Dilation
Esophageal pH Testing (Bravo)
Esophageal pH Testing (Breath Test)
Flexible Sigmoidoscopy
Hemorrhoid Treatment & Banding
Infrared Coagulation of Hemorrhoids
IV Therapy
Liver Biopsies
PEG Placement
TIF Procedure
Office Locations
Primary Location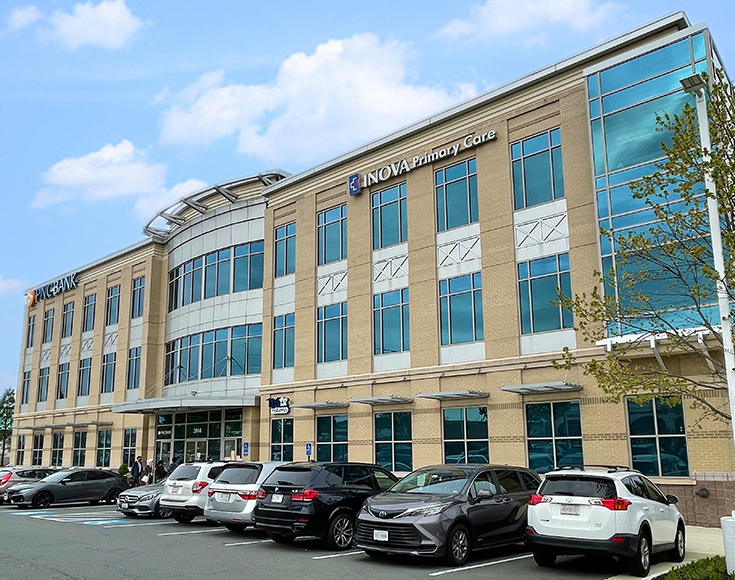 3914 Centreville Rd.
Suite 350
Chantilly, VA 20151
Phone: 703-698-8960
Fax: 703-828-0961
Procedure Locations
Having a procedure? It may not always be in the same location where you consulted with your doctor. Check with your doctor to make sure you're headed to the right place.
Education
Medical
University of Tripoli Faculty of Medicine
Residency
Georgetown University Hospital
Internship
George Washington University Hospital
Professional Highlights
Certifications
Board Certified in Gastroenterology
Board Certified in Internal Medicine
Awards & Recognitions
Thomas A. Taylor Award - outstanding fellow in teaching and patient care
Professional Memberships
American Gastroenterological Association
American Society for Gastrointestinal Endoscopy
American College of Gastroenterology