About Michael S. Epstein, MD, FACG, AGAF
Michael Epstein, MD, is a fellow in the American Gastroenterology Association and the American College of Gastroenterology. He is founder and president of the Maryland Diagnostic & Therapeutic Endoscopy Center and a member of the IRB Company.
In 2010, he started Investigative Clinical Research, a research facility performing a broad spectrum of trials to advance the treatment of disease. He also performs duties as a staff gastroenterologist at Anne Arundel Medical Center and Baltimore Washington Medical Center. He is able to use his expertise in aviation as a medical examiner for the FAA. He also teaches, instructing students as an assistant professor of medicine at Uniformed Services University, the health science university for the U.S. government.
Dr. Epstein started his training at the University of Colorado studying biology then receiving his Doctor of Medicine from the New Jersey College of Medicine. He followed with an internship and residency at George Washington University Hospital and School of Medicine. He then completed his fellowship in Gastroenterology and Hepatology at the Veterans Administration Medical Center in Washington, DC.
Dr. Epstein has earned several awards, most notably the Meritorious Service Medal for the United States Air Force, given to military service members that show noncombat performance considered outstanding by their peers. He was also given the US FDA Advisory Committee Service Award in 2009 and received the American Medical Association Physicians Recognition Award which commends doctors on their commitment to exceptional patient care through continuing education.
With all these notable accomplishments, Dr. Epstein still finds time to enjoy his three children and his hobbies, which include water skiing, snow skiing, and aviation.
Conditions & Procedures
Abdominal Pain
Anal Abscess
Anal Fistulas
Anemia
Barrett's Esophagus
Biliary Disease
Celiac Disease
Cirrhosis
Clostridium Difficile (C.Diff)
Colitis
Colon Cancer Screening
Colon Diseases & Polyps
Colorectal (Colon) Cancer
Condyloma
Constipation
Crohn's & Ulcerative Colitis
Diarrhea
Diverticulitis
Dyspepsia
Esophageal Disease
Fecal Incontinence
Gallbladder Disease
Gastritis
Gastrointestinal Bleeding
Gastroparesis
H. Pylori
Hemorrhoids
Hepatitis
Indigestion
Inflammatory Bowel Disease
Irritable Bowel Syndrome
Liver Disease
Obesity
Pancreatic Disease & Pancreatitis
Peptic Ulcer Disease
Radiation Proctitis
Swallowing Disorders
Anoscopy
Capsule Endoscopy (Pill Cam)
Colonoscopy (Screening & Diagnostic)
EGD (Upper Endoscopy)
Enteroscopy (Small & Large Bowel)
ERCP & Stents
Esophageal & Colonic Stenting
Esophageal Ablation
Esophageal Dilation
Esophageal pH Testing (Bravo)
Flexible Sigmoidoscopy
Hemorrhoid Treatment & Banding
Infrared Coagulation of Hemorrhoids
IV Therapy
Liver Biopsies
Nutritional Counseling
PEG Placement
Weight-Loss Gastric Balloons
Office Locations
Primary Location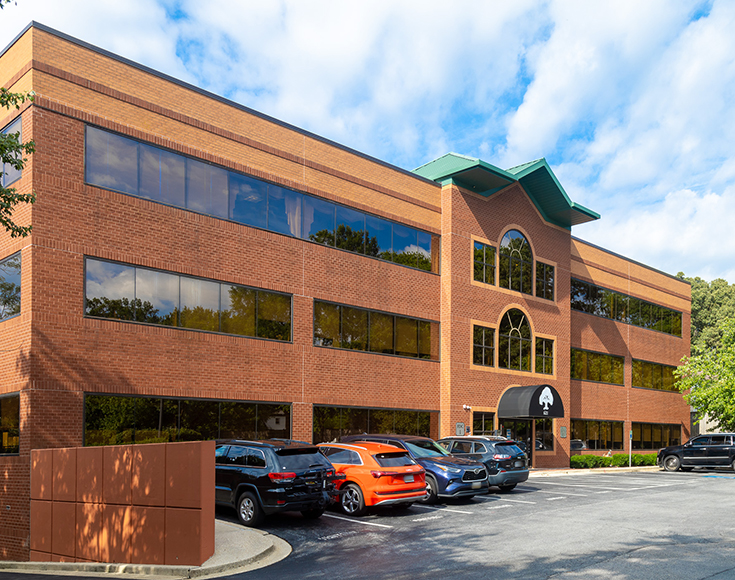 621 Ridgely Ave.
Suite 201
Annapolis, MD 21401
Phone: 410-224-4887
Fax: 410-224-1428
Additional Locations
1630 Main St.
Suite 213
Chester, MD 21619
Phone: 410-224-4887
Fax: 410-224-1428
Procedure Locations
Having a procedure? It may not always be in the same location where you consulted with your doctor. Check with your doctor to make sure you're headed to the right place.
Education
Medical
Robert Wood Johnson Medical School
Residency
University Of Colorado At Boulder
Fellowship
Veterans Affairs Medical Center
Internship
George Washington University Hospital
Professional Highlights
Certifications
Board Certified in Gastroenterology
Board Certified in Internal Medicine
Awards & Recognitions
2020 Readers Choice Awards, Capital Gazette
Phi Beta Kappa, Pre Medical Honor Society
Meritorious Service Medal United States Airforce
Top Doctor, 2011 2012 2015
Top Physician, US News and World report
FDA Advisory Service Award
Citation for Medical Service Award, City of Annapolis
Anne Arundel County Medical Service Award
Professional Memberships
Fellow American College of Gastroenterology
Fellow American Gastrointestinal Association