About Michael D. Kreines, MD, FACP, FAGA
Dr. Michael D. Kreines graduated from the University of Cincinnati College of Medicine and completed his Residency in Internal Medicine at the University of Minnesota. His Gastroenterology Fellowship began at the University of California at San Diego and was completed at the University of Chicago, where he was the "Inflammatory Bowel Disease" Fellow and then attending physician.
Dr. Kreines is very active with the Internal Medicine Resident teaching program at the Christ Hospital. He is also active teaching students from the University of Cincinnati Medical Center, as well as precepting premedical students from Miami University.
Dr Kreines has a sub-specialty focus on caring for patients with Inflammatory Bowel Disease (Crohn's Disease and Ulcerative Colitis). Dr. Kreines has considerable expertise in treating patients with inflammatory bowel disease and sees patients from a broad geographic area for initial diagnosis, second opinion, and follow up care. He is actively involved in clinical research to help find new and better treatments for IBD. Qualifying patients may participate in these studies of new medications that would not otherwise be available to them.
Prevention of colorectal cancer has been another main area of interest for his patients and for the community at large. As an American Cancer Society Hamilton County Advisory Board Member, Colorectal Cancer Mission Chair and Chairman of the Colorectal Cancer Task Force, he has organized community wide programs and media campaigns to raise the awareness of the preventative aspect of colorectal cancer. He has received a Volunteer of the Year award from the American Cancer Society Hamilton County Chapter. He is honored to have been selected to serve as the Gastroenterologist member of the National Scientific Advisory Committee for the Colon Cancer Alliance.
Recognizing the need for personalized medical care, Dr Kreines has decided to focus his skills as a clinician and diagnostician into a full-time consultative practice and can now concentrate on evaluation and detailed recommendations within the broad spectrum of Gastroenterology/digestive conditions and especially focus his passion and expertise for the care of patient with Inflammatory Bowel Disease and Irritable Bowel Syndrome and esophageal diseases (reflux, swallowing disorders etc).
Conditions & Procedures
Abdominal Pain
Acid Reflux & GERD
Celiac Disease
Colon Cancer Screening
Colon Diseases & Polyps
Colorectal (Colon) Cancer
Constipation
Crohn's & Ulcerative Colitis
Diarrhea
Diverticulitis
Esophageal Disease
Fecal Incontinence
Hemorrhoids
Hepatitis
Indigestion
Inflammatory Bowel Disease
Irritable Bowel Syndrome
Swallowing Disorders
Capsule Endoscopy (Pill Cam)
Colonoscopy (Screening & Diagnostic)
EGD (Upper Endoscopy)
Endoscopic Ultrasound (EUS)
ERCP & Stents
Office Locations
Primary Location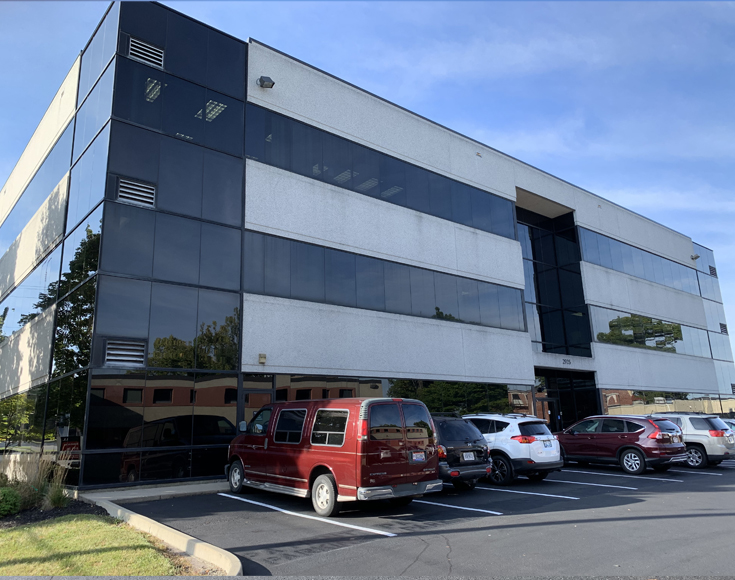 2925 Vernon Pl.
Suite 100
Cincinnati, OH 45219
Phone: 513-751-6667
Fax: 513-872-4553
Education
Medical
University of Cincinnati College of Medicine
Residency
University Of Minnesota
Fellowship
University of California San Diego
Fellowship
University of Chicago Hospital
Professional Highlights
Medical Director of the Christ Hospital of Cincinnati Center for Swallowing Disorders
Served two terms as Governor for the Southern Ohio Region for the American College of Gastroenterlogy (ACG)
Chief of the Section of Gastroenterology and former Director of the Endoscopy Unit at Christ Hospital of Cincinnati
Associate Professor at the University of Cincinnati
Certifications
Board Certified in Gastroenterology
Board Certified in Internal Medicine
Awards & Recognitions
Distinguished Leadership Award from the CCFA
Volunteer of the Year award from the American Cancer Society Hamilton County Chapter
First recpeient of the "Curae Award" from The Christ Hospital of Cincinnati, for "exemplifying the values of Clinical Excellence, Teamwork, Professionalism, and having an upstanding Bedside Manner, nominated by fellow Physicians and Advanced Practice Providers for being a visible, proactive champion of team and delivering an exceptional patient experience with patients and/or colleagues."
Professional Memberships
Greater Cincinnati Chapter of the Crohn's and Colitis Foundation of America (CCFA), founding member
American Cancer Society Hamilton County Advisory Board Member
Colorectal Cancer Mission Chair and Chairman of the Colorectal Cancer Task Force
Gastroenterologist member of the National Scientific Advisory Committee for the Colon Cancer Alliance
Medical Advisor for the Ohio Society for Gastrointestinal Nurses and Associates.
American College of Physicians (ACP)
American Gastroenterological Association (AGA)
American College of Gastroenterology (ACG)