About Ivan P. Harnden, MD
Dr. Harnden is a leading endobariatric gastroenterologist dedicated to providing the latest clinical advances to patients coping with gastrointestinal diseases and liver disorders. He has a special interest in the early diagnosis and treatment of Gastroesophageal reflux (GERD), Eosinophilic Esophagitis, Barrett's Esophagus, Esophageal Adenocarcinoma, bleeding disorders, colon cancer, inflammatory bowel disease and the casual association between GERD- related disorders and Obesity. Dr. Harnden is currently accepting new patients.
Dedicated to improving patient health outcomes, and ensuring patient safety, Dr. Harnden takes a multi-disciplinary approach to patient care. Over the past year, he has worked with colleagues throughout northern Virginia to develop a successful endobariatrics program and comprehensive GERD treatment center in Fairfax. Dr. Harnden is one of only a handful of physicians in Virginia trained to perform the TIF Procedure (Transoral Incisionless Fundoplication), an effective, non-surgical solution for chronic acid reflux. Dr. Harnden offered a TIF TALK discussing the health benefits of the TIF Procedure now available on Facebook.
Dr. Harnden specializes in the prevention, diagnosis, and treatment of digestive tract and liver disorders. He currently serves as the Medical Director of the Inova Fairfax Hospital GI Endoscopy unit. In an outpatient setting, Dr. Harnden provides general gastroenterology services and a concierge, endoscopic weight loss service line. Call 703-776-1777 to speak with a Nurse Concierge or Email WeightlossVA@GastroHealth.com for more information.
With an interest in the causal association between GERD-related disorders and Obesity, Dr. Ivan Harnden offers several advanced technologies for non-invasive weight loss including Intragastric Balloons, Endoscopic Sleeve Gastroplasty (ESG), Aspiration Therapy, Endoscopic Gastric Bypass Revision and treatment of post-surgical complications such as luminal stenting and endoscopic suturing. Patients must be 22 years of age with a Body Mass Index between 30-40 kg/m2.
Dr. Harnden was born and raised in Southern California. He earned his B.S. degree in Health Sciences Biology from the University of California at Santa Cruz. He completed his medical training at the University of Southern California Keck School of Medicine, where he graduated with Highest Distinction (summa cum laude), and as a member of the Alpha Omega Alpha (AOA) medical honor society.
Dr. Harnden completed his internship and residency training in Internal Medicine at Duke University Medical Center. He continued at Duke for his subspecialty training in Gastroenterology, where he trained in the full range of GI and liver disorders.
Following the completion of his fellowship training, Dr. Harnden moved to the Northern Virginia area with his three children and his wife, a clinical and research breast oncologist at the Inova Schar Cancer Institute. He enjoys spending time with his family, traveling abroad, and especially enjoys the beach and ocean sports.
Dr. Harnden is also fluent in Spanish.
Conditions & Procedures
Abdominal Pain
Acid Reflux & GERD
Anemia
Barrett's Esophagus
Celiac Disease
Colitis
Colon Cancer Screening
Colon Diseases & Polyps
Constipation
Crohn's & Ulcerative Colitis
Diarrhea
Diverticulitis
Dyspepsia
Dysphagia
Esophageal Disease
Gastroparesis
H. Pylori
Hemorrhoids
Hepatitis
Indigestion
Inflammatory Bowel Disease
Irritable Bowel Syndrome
Obesity
Peptic Ulcer Disease
Radiation Proctitis
Swallowing Disorders
Anoscopy
Capsule Endoscopy (Pill Cam)
Colonoscopy (Screening & Diagnostic)
EGD (Upper Endoscopy)
Endoscopic Sleeve Gastroplasty (ESG)
Enteroscopy (Small & Large Bowel)
EsoGuard
Esophageal & Colonic Stenting
Esophageal Ablation
Esophageal Dilation
Esophageal pH Testing (Bravo)
Flexible Sigmoidoscopy
Gastric Sleeve Revision
Hemorrhoid Treatment & Banding
IV Therapy
Liver Biopsies
Nutritional Counseling
PEG Placement
Revision of Roux-en-Y Gastric Bypass
TIF Procedure
Weight-Loss Gastric Balloons
Office Locations
Primary Location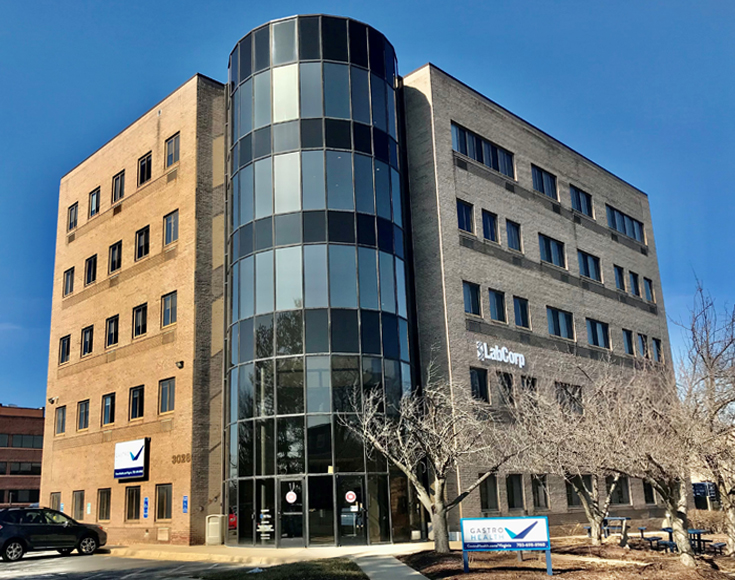 3028 Javier Rd.
Suite 300
Fairfax, VA 22031
Phone: 703-698-8960
Fax: 703-828-0961
Additional Locations
3914 Centreville Rd.
Suite 350
Chantilly, VA 20151
Phone: 703-698-8960
Fax: 703-828-0961
3700 Joseph Siewick Dr.
Suite 308
Fairfax, VA 22033
Phone: 703-698-8960
Fax: 703-828-0961
Procedure Locations
Having a procedure? It may not always be in the same location where you consulted with your doctor. Check with your doctor to make sure you're headed to the right place.
Education
Medical
University of Southern California School of Medicine
Residency
Duke University
Fellowship
Duke University
Professional Highlights
Medical Director of the Inova Fairfax Hospital GI Endoscopy Unit
Certifications
Board Certified in Gastroenterology
Board Certified in Internal Medicine
Awards & Recognitions
Graduated summa cum laude
Member of the Alpha Omega Alpha (AOA) Medical Honor Society
Northern Virginia Magazine, Top Doctor, 2021
Washingtonian, Top Doctor, 2020, 2021
Professional Memberships
American Gastroenterological Association
Medical Society of Northern Virginia
American College of Gastroenterology
American Society for Gastrointestinal Endoscopy