Care Philosophy
I always strive for excellence and truly believe the best way to achieve it is through a caring, evidence-based, team-based approach. I believe that ongoing quality improvement practices are essential to positive change.
About Hilary M. McNamara, APRN
Hilary is a Gastro Health Hospitalist and does not see patients in the office.
Conditions & Procedures
Abdominal Pain
Acid Reflux & GERD
Anal Abscess
Anal Fissures
Anal Fistulas
Anemia
Barrett's Esophagus
Biliary Disease
Celiac Disease
Cirrhosis
Clostridium Difficile (C.Diff)
Colitis
Colon Cancer Screening
Colon Diseases & Polyps
Colorectal (Colon) Cancer
Condyloma
Constipation
Crohn's & Ulcerative Colitis
Diarrhea
Diverticulitis
Dyspepsia
Dysphagia
Esophageal Disease
Fecal Incontinence
Gallbladder Disease
Gallstones
Gastritis
Gastrointestinal Bleeding
Gastroparesis
H. Pylori
Hemorrhoids
Hepatitis
Indigestion
Inflammatory Bowel Disease
Irritable Bowel Syndrome
Liver Disease
Pancreatic Cystic
Pancreatic Disease & Pancreatitis
Peptic Ulcer Disease
Pilonidal Cyst
Radiation Proctitis
Swallowing Disorders
Office Locations
Primary Location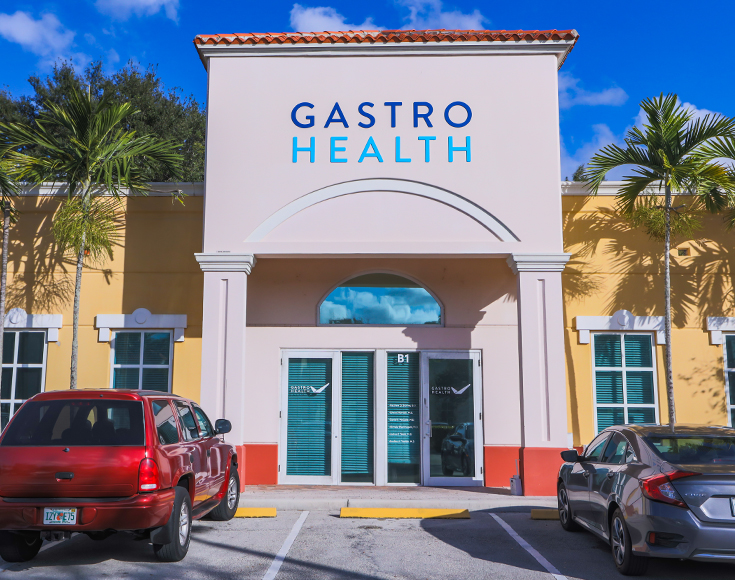 7270 W. Boynton Beach Blvd.
Suite B-1
Boynton Beach, FL 33437
Phone: 561-738-5772
Fax: 561-738-0096
Education
Medical
Frontier Nursing University
Professional Highlights
Certifications
Board Certified in Nurse Practitioner, Family
Board Certified in Acute/Critical Care Nursing 
Professional Memberships
American Association of Nurse Practitioners
American Association of Colleges of Nursing