About Hanna L. Kim, PA-C
For as long as she can remember, Hanna knew she wanted a career in medicine, recalling a fascination with the doctor's office even as a small child. She attended Johns Hopkins University as a pre-med biology major and then completed three semesters of medical school before putting her career on hold to care for and spend time with her ailing mom.
When the time came for Hanna to resume her medical aspirations, her personal life had expanded to include a young family of her own. A good friend of hers was a physician assistant (PA) and after researching this career path, Hanna decided becoming a PA was also a great fit for her.
Hanna started her PA career in internal medicine wanting to gain a solid background in general primary care, but her goal was always to follow her special interest in gastroenterology. In the spring of 2014, Hanna joined Gastro Health (formerly GANV), bringing with her a range of skills, her enduring dedication and a gentle, caring approach that patients appreciate.
Hanna is passionate about GI care not only because of personal experience with her mom's care, but also because it is such a broad and challenging field. Treating liver disease is another area of special interest, and she continues to enhance her expertise in managing these issues as well.
Originally from Southern California, Hanna moved to the Washington, DC area after graduating from college. She and her husband love living in Northern Virginia, especially with the abundance of trees and the four seasons. When she's not caring for patients or spending time with her three children, Hanna enjoys her other passions—running, cooking and volunteering at the Loudoun Free Clinic.
Hanna is currently accepting new patients at our comprehensive care center in Chantilly, Fair Oaks and Fairfax care center locations.
Office Locations
Primary Location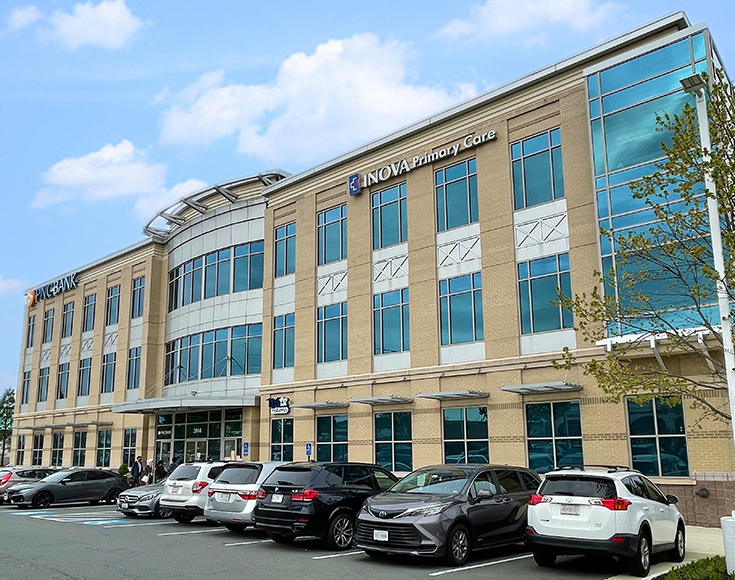 3914 Centreville Rd.
Suite 350
Chantilly, VA 20151
Phone: 703-698-8960
Fax: 703-828-0961
Additional Locations
3028 Javier Rd.
Suite 300
Fairfax, VA 22031
Phone: 703-698-8960
Fax: 703-828-0961
3700 Joseph Siewick Dr.
Suite 308
Fairfax, VA 22033
Phone: 703-698-8960
Fax: 703-828-0961
Education
Medical
Shenandoah University
Professional Highlights
Certifications
Board Certified in Physician Assistant
Awards & Recognitions
James A. Davis Award for Civility & Leadership
Teresa Thomas Scholarship
Winchester Auxiliary Scholarship
Professional Memberships
American Academy of Physician Assistants
Virginia Academy of Physician Assistants