About Brittany A. Stivers, CNP
Brittany began her professional career as a registered nurse on the surgical telemetry unit and quickly transitioned to the operating room at Inova Fairfax Hospital. As a surgical nurse for 5 years, she worked alongside skilled surgeons and gained valuable insights and experience assisting in cases involving colorectal cancers, gallbladder and liver diseases as well as orthopedics, trauma, transplant, neurology, reconstructive, urology, thoracic and vascular care.
Brittany has dedicated her career to providing patients with compassionate care and has a special interest in improving quality of life for those suffering with Inflammatory Bowel Diseases such as Crohn's Disease and Ulcerative Colitis.
In collaboration with our Physician experts, Brittany is skilled at the diagnosis and treatment of GI related illnesses, including upper and lower GI complaints, women's digestive concerns, as well as liver and pancreatobiliary disorders.
After earning her Bachelor of Science degree in Nursing at Shenandoah University, Brittany pursued her Master of Science degree in nursing and graduated Magna Cum Laude from George Washington University. She is certified through the American Academy of Nurse Practitioners and holds certifications in basic and advanced cardiac life support.
In her leisure time, Brittany enjoys hiking, reading and spending time with family.
Office Locations
Primary Location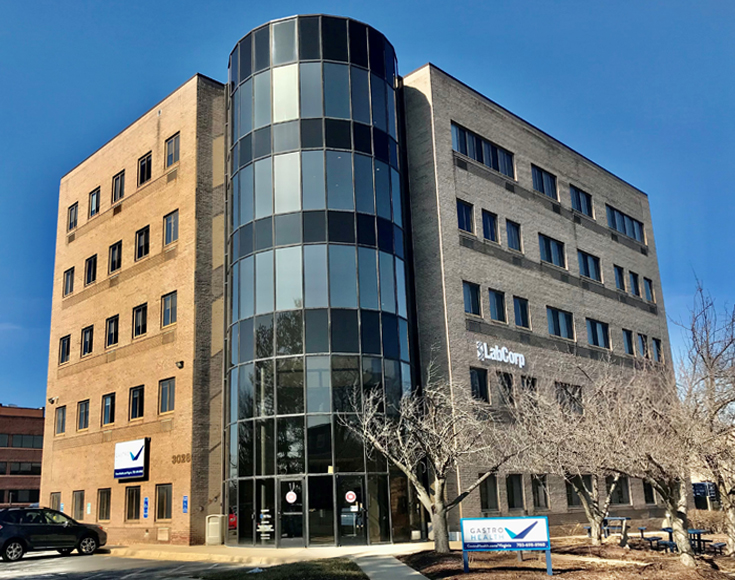 3028 Javier Rd.
Suite 300
Fairfax, VA 22031
Phone: 703-698-8960
Fax: 703-828-0961
Additional Locations
3914 Centreville Rd.
Suite 350
Chantilly, VA 20151
Phone: 703-698-8960
Fax: 703-828-0961
3700 Joseph Siewick Dr.
Suite 308
Fairfax, VA 22033
Phone: 703-698-8960
Fax: 703-828-0961
Education
Medical
George Washington University
Professional Highlights
Certifications
Board Certified in Nurse Practitioner, Family